Guest Blog Post Opportunity
🔍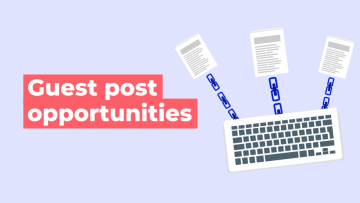 Guest Blog Post Opportunity
$360.00 / month
Reach Your Target Audience & Grow Brand Awareness
We Influence Relevant Bloggers To Talk About Your Skin Care Products Resulting In Guest Posts Link
Reach your ideal audience, build SEO & generate leads using Sponsored Content
Description
We will write a monthly blog post with 2000 words of high-quality content about skin care-related information, and one external link about your product will be included.
Increase Your Brand Exposure: Every guest post is a unique opportunity to reach a new audience. You can tap into an existing, engaged community of readers to expand your brand's visibility.
Improve SEO: Regular guest posts mean regular backlinks, a core component of Google's ranking algorithms. This practice improves your website's organic search rankings, making it easier for potential customers to find you.
Position Yourself as an Authority: Monthly guest posting allows you to showcase your expertise in your field. You will be seen as a thought leader in your industry by consistently providing valuable information, increasing your credibility and trustworthiness.
Increase Website Traffic: Each guest post brings a new wave of visitors to your website. Doing it monthly drive steady, organic traffic that can translate into higher sales or conversions.
Cultivate Relationships: Regular interaction with bloggers and their audience through guest posting nurtures professional relationships. These connections can open up new opportunities and collaborations.
Refine Your Writing Skills: The regular cadence of guest posting encourages you to hone your writing skills. The more you write, the better you become.
Market Research: By engaging with different audiences every month, you better understand what content resonates with people, helping you refine your marketing strategy.
Receive Constructive Feedback: The comments section in your guest posts allows for direct feedback from readers. This interaction can provide valuable insights into how your content is being received and how you can improve.
Expand Your Portfolio: Each guest post adds to your portfolio of work, showcasing your abilities and diversity in various topics and styles of writing.
Diversify Your Audience: By writing for different blogs each month, you reach diverse groups of people, expanding your potential customer base.
Increase Social Media Following: Each guest post is a chance to promote your social media handles. The more exposure you get, your social media following can grow, amplifying your brand's online presence.
Long-term Benefit: Unlike other marketing strategies, guest posts remain online indefinitely. This means a single post can continue to drive traffic to your site long after it was originally published. Regular posts each month ensures this benefit is ongoing.
Remember, consistency is key with guest posting. Monthly commitment ensures that you reap the full spectrum of these benefits!