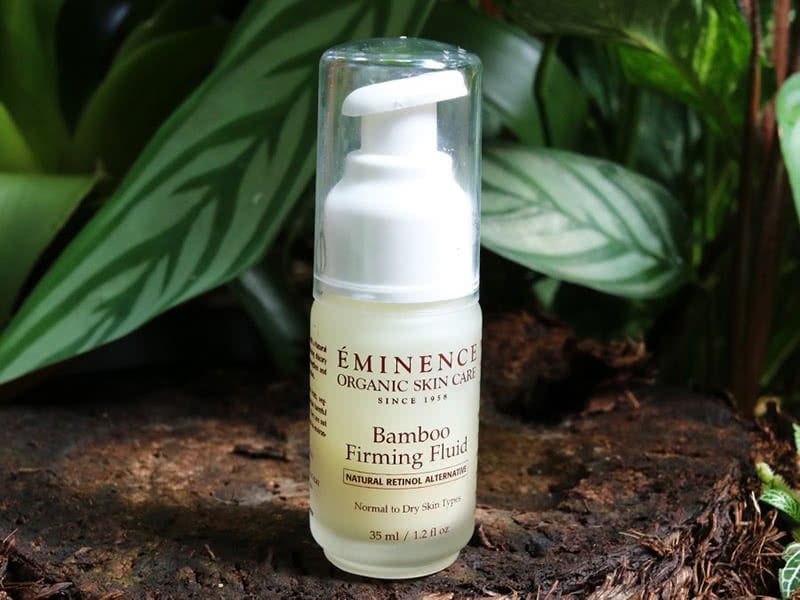 Eminence Bamboo Firming Fluid Product Review
Quality: Many users love the way their skin feels after using this product. It's described as making the skin soft and tight.
Effectiveness: Several reviewers have noticed a visible difference in the firmness of their skin and a decrease in fine lines, especially around the eyes. Some even mentioned seeing improvements within 2-4 weeks of use.
Scent: While many users praise the pleasant fragrance of the product, a few found it not to their liking.
Usage: It's not a moisturizer, so users recommend applying your regular moisturizer on top of it.
Packaging: One user mentioned that the clear plastic cover for the bottle doesn't stay on, making it challenging to travel with.
Bottom Line: The Eminence Bamboo Firming Fluid is highly recommended for those looking to improve the firmness and appearance of their skin. Many users vouch for its effectiveness, and while the scent might be subjective, the overall quality and results seem to be consistent.