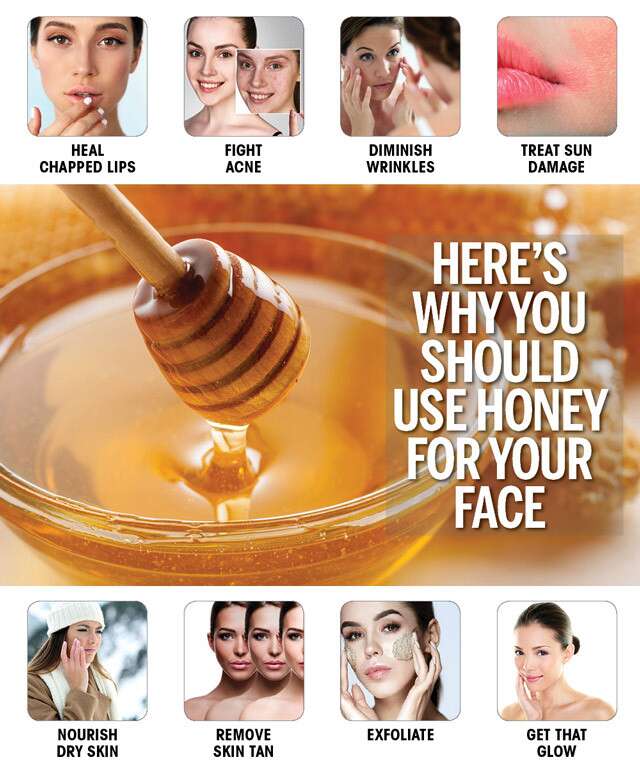 What are the benefits of honey on face?
6 AMAZING BENEFITS OF HONEY ON THE FACE YOU MUST KNOW:
For many centuries, honey has been efficient for healing wounds. Little after, people know that it has a countless number of other benefits that are associated with your health. It is composed of plant matter and bacteria. It has antimicrobial and antioxidant properties that can impact the skin and body. It has several implications that include moisturizing or hydrating skin, healing scars or psoriasis, and sometimes being used as a pedicure.
Before applying it to the skin or body, there are certain types that you need to know before using it so you are well aware of the products you are using and how they might benefit your skin or body in a certain way.
Directly from honeycomb (cloud-like emulsion).
Honey that is heated to kill unwanted bacteria. Some ingredients are present to enhance the taste.
Killing bacteria is the only purpose. Honey remains in its natural form, while no additional ingredients are present.
Honey exists in more than 300 types in this world that depend on the type of plant on which bees feed while making it.
Here are some of the benefits you must know to make it a part of your daily routine.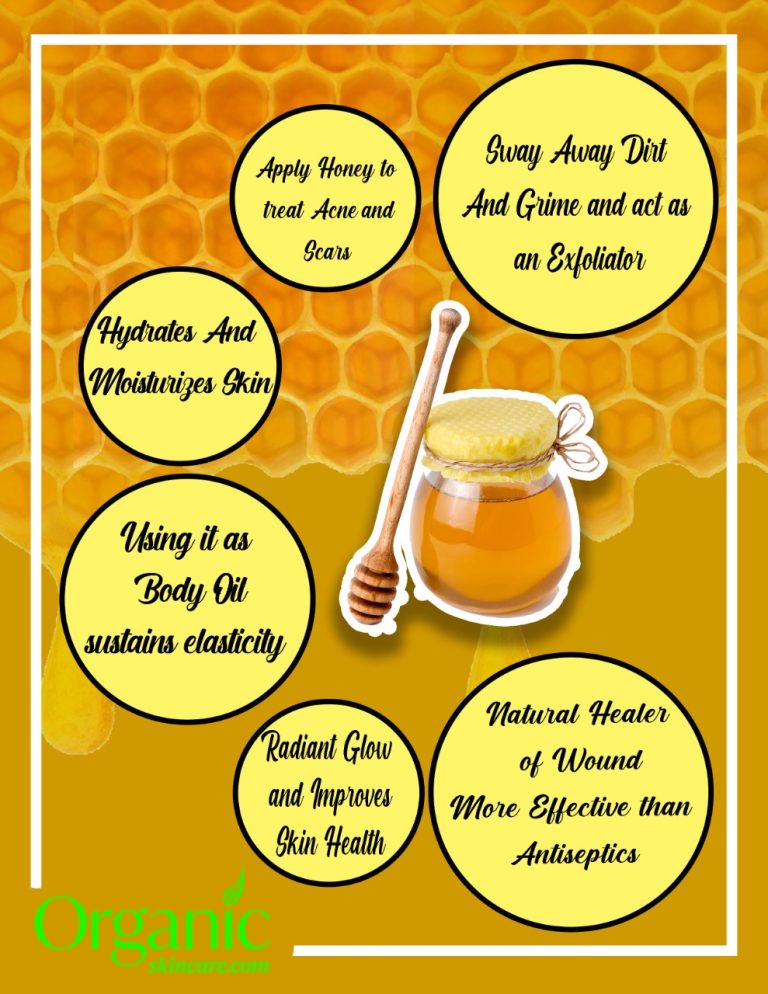 There are several benefits of using honey on the face. Applying honey on the face eradicates scars and acne, which is its most important implication. Dirt gathers around the skin pores that can cause acne and pimples. Honey contains oil-controlling natural properties that provide natural healing and repair.
Another benefit of using it is that it contains anti-bacterial properties that can be excellent for cleansing and hydrating the skin. It is because of the anti-bacterial effect that reduces inflammation on the skin to a great extent. Honey can draw water from damaged tissues due to the osmotic effect that reduces swelling and redness.
Don't forget to check out our Honey Butter extensive hydration for the maximum repair of your skin and a soft silky feel.
Honey can be very beneficial for soothing the skin when used as oil. Enriched with vitamins, it provides silkiness to your body. It replenishes the dry skin from inside. Honey has a non-greasy texture that helps to sustain the elasticity of the body.
 When mixed with the extract of magnolia flowers, it makes a perfect match for softening the skin. Dried itchy skin or have red patches on your body? These can be the most likely symptoms that you have eczema. Applying honey directly to your body makes it faster in boosting your immune system to protect it from getting infections or wounds that occur to your sensitive skin.
Grab our exclusive honey magnolia oil for smooth skin and a gorgeous scent.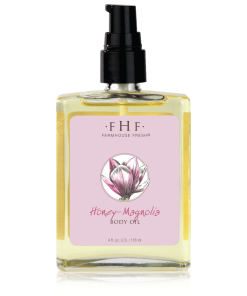 The best way to use it is to apply in the form of oil where it contains some pure organic form of honey with some magnolia flowers for scent and then pours it into your bathtub. Then gently rub your sensitive skin in that mixture for a while. It can relive and nourish your skin from inside.
3) Honey-A natural humectant:
The contents present in honey are vitamin B, iron, copper, calcium, and zinc. These all benefit skin or face in many ways. Honey is considered a natural humectant. That means that it absorbs moisture from surroundings to make the skin look fresh, hydrated, and mushy. It also contains moisturizing properties that give skin a radiant glow and improve skin health.
 Honey owns natural innate properties that make it easier for skin to absorb any moisturizing elements without having any oily feel that might make you uncomfortable. The contents naturally soothe you.
Don't forget to try our Fresh Honey-Chai Steeped Milk Hand Lotion that can moisturize your skin than ever before.
4) Honey as a natural ointment:
In case of a wound or partial thickness burn, honey is more effective than an antiseptic. It can heal 4 or 5 days less than the time taken by conventional dressing. For the past centuries, it was known as a natural healer for wounds. Unpasteurized honey or manuka honey acts as a catalyst for the skin healing process.
In a study by the national library of medicine, its antimicrobial and anti-inflammatory properties can be very effective for skin wound infection. It produces results in healing and is also cost-effective than other ointments employed for the same wound infections.
Check out our Blemish Balm Honey specifically for irritated, large-pored, and impure skin.
5) Honey as an exfoliator:
To get lightening and glowing skin, use honey as an exfoliator. It helps in removing the dead cells layers of the face skin, giving new fresh skin cells. The problem is the accumulation of these dead cells on the skin surface, especially the face. Honey crystallizes with time to take shape in the form of small granules that exfoliates the skin.
In addition to this, it sways away dirt and grimes, debris that makes the skin look nice and clean. After exfoliation, it can also be a face mask that helps better utilize the contents present in the face mask. That further enhances the benefits of using honey on the face, both as an exfoliator and facemask. 
Using honey on the face can revive back your skin cells.
Try out our facemask with Honey and Oat that can be a super hydrator and redness reducer.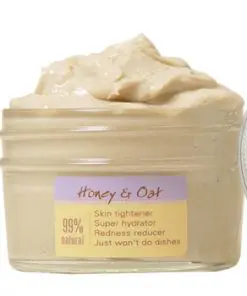 Honey has a good amount of contribution when used as a pedicure. It helps in getting rid of rough and dry spots that seem to appear on toes and heels. Honey helps to maintain the moisture of the skin. Apart from that, it is best for cuticle treatment. Cracked skin is the hub of the accumulation of bacteria that can cause infections.
During the dry or winter season, cracked skin may worsen to cause cuticles which causes infections around nail beds. Honey is very effective in both treatments. It hydrates and moisturizes skin from within the skin. Thanks to anti-bacterial properties that provide a shield against infections around nail beds. It helps skin to reach its maximum vitamins requirement to retain its original nourished tone and texture.
Grab our Fresh Honey Heel Glaze to banish dry and rough spots on tired toes and heels.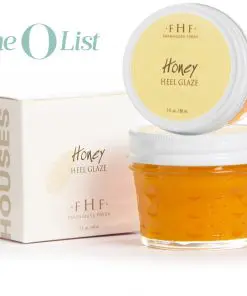 There are a lot of benefits of using honey on the face and body. Isn't it amazing how a simple ingredient composed of plant matter and bacteria possess antimicrobial and antioxidant properties yet has several implications that include moisturizing or hydrating skin, healing scars or psoriasis, and sometimes being used for pedicure also? So why not add organic honey products as a part of your daily skincare routine?