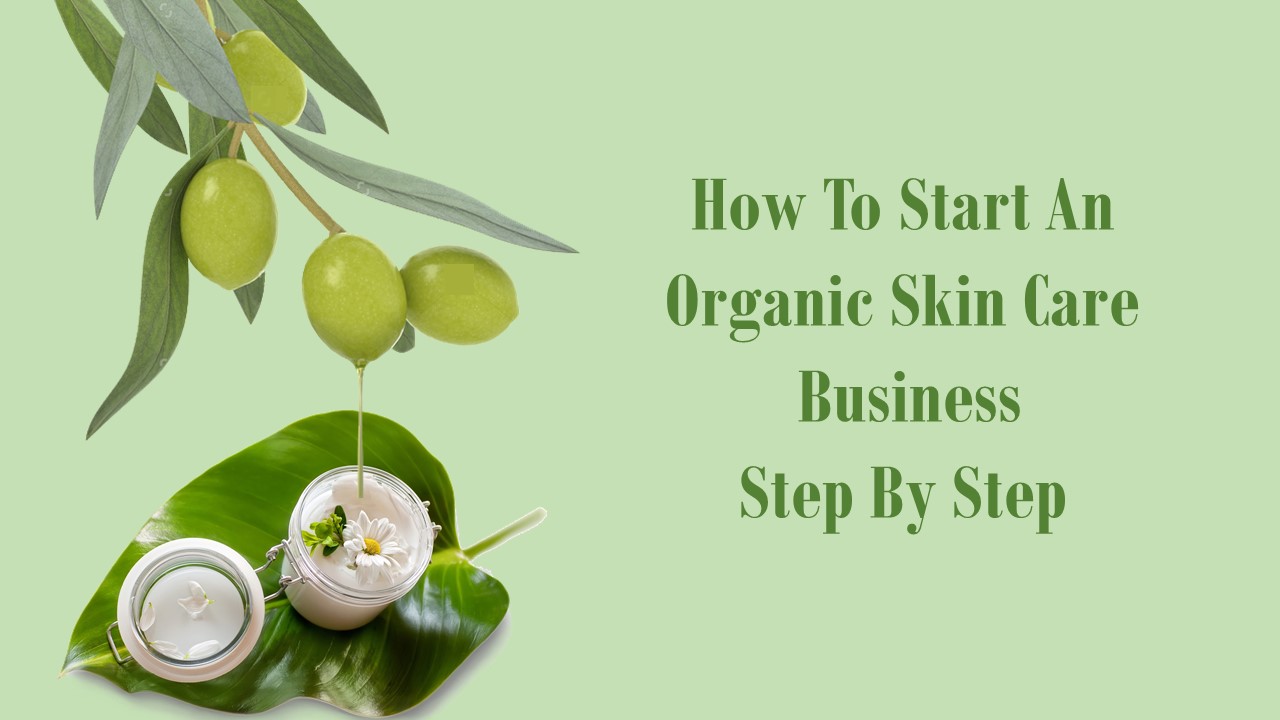 How To Start An Organic Skin Care Line: A Conclusive Guide For 2023
One of the most remunerative industries for young entrepreneurs is skin care. According to the Consumer Market Outlook, the revenue of the skin care market will increase to roughly 22.7 billion U.S. dollars by 2025!
Hence, it's a charm for fresh business insiders to excel. If that seems to be up and coming, stick with us! Read on to explore how to start an organic skin care line in 2022 with our ultimate guide.
Let's uncover all that you need to know step by step.
1-Conduct Your Market Research
Research is a foundation for all new businesses. Before you start investing money and time, it's a good idea to research the current state of the organic skin care industry. Look at sales figures for existing businesses and consider what type of products are most popular with consumers right now.
That will give you an idea of whether there is a demand for the products you want to sell.
For instance, let us share some cool data with you. The global market value for natural cosmetics and personal care expects a positive increase from almost 34.5 billion dollars in 2018 to roughly 54.5 billion dollars by 2027.
That's crazy, though!
Let us be more precise and talk about the organic skin care market.
The organic skin care products market will increase by $1810.76 million by 2024, with a CAGR of 6.93% in 2024.
Also, Anti-Aging products account for the largest market share.
These stats seem pretty overwhelming; but, at the same time, promising too. 
Remember that the skin care industry is quite competitive. You will have to catch a winning spot for your brand to stand out from what's already there in the market. And that's where the role of your research will come into play. 
2-Narrow It Down To A Micro Niche
Once you have an idea of the overall market, you can narrow down your focus and find a niche for your business. The skin care niche is highly competitive. Narrow down to micro-niche; as you begin. 
Are you going to specialize in organic facial products? Or are you going to offer a range of natural skin care products, from sunscreen to body lotion? Narrowing your focus will help you target the right customers and give your business a clear direction.
Here are a few questions to help you know how to narrow down your skin care niche:
1-Whats my target audience? 
2-Whats the average age, gender, and income of my ideal customer? (the demographics)
3-What is their skin type?
4-What is their skin tone?
5-Is there anything specific; that they struggle with the most? (You can target it specifically)
6-What are their needs?
7-Whats my buyer's intent, and what are their pain points?
8-What are your goals, and where do you want your brand to stand? (whether you want it to be a luxury brand, or you want it to be more of a value and budget-friendly)
9-How can you make your products stand out?
Thus, as you keep questioning, you will be able to narrow down to a point from where you can start!
3-Seal the deal with all the legalities!
4-Line Up With Manufacturers
Once you know what products you want to sell and how much of each type of product you need, it's time to find suppliers.
Research the market for organic skin care ingredients and find a few reputable companies that can provide you with the raw materials you need. Make sure to compare prices and quality before making any final decisions.
Things to consider before working with a skin care line manufacturer
Experience

Professional attitude

Response Time

Reviews

Location of warehouse

Affordability (however, do not compromise the quality)
Here are a few of the best private label skin care companies:
Some of the private label skin care manufacturers offer packaging too. But here we enlist the best companies dedicated to packaging your products: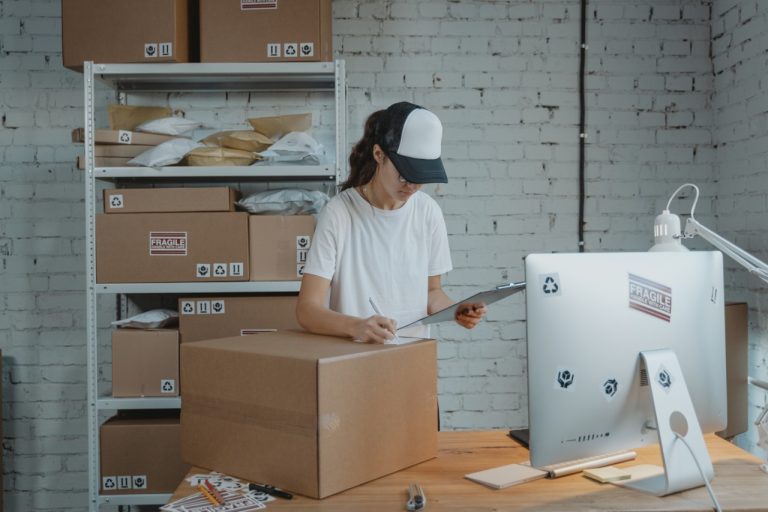 Build a relationship with your client. Do not think of your product as a business alone. Think of it as a brand, and build it as a brand. Let your clients know the idea which crafted the beauty of your brand. What led you to carve your idea into a valuable business? Share your narrative with your consumer. As they know you better, they will trust you even more.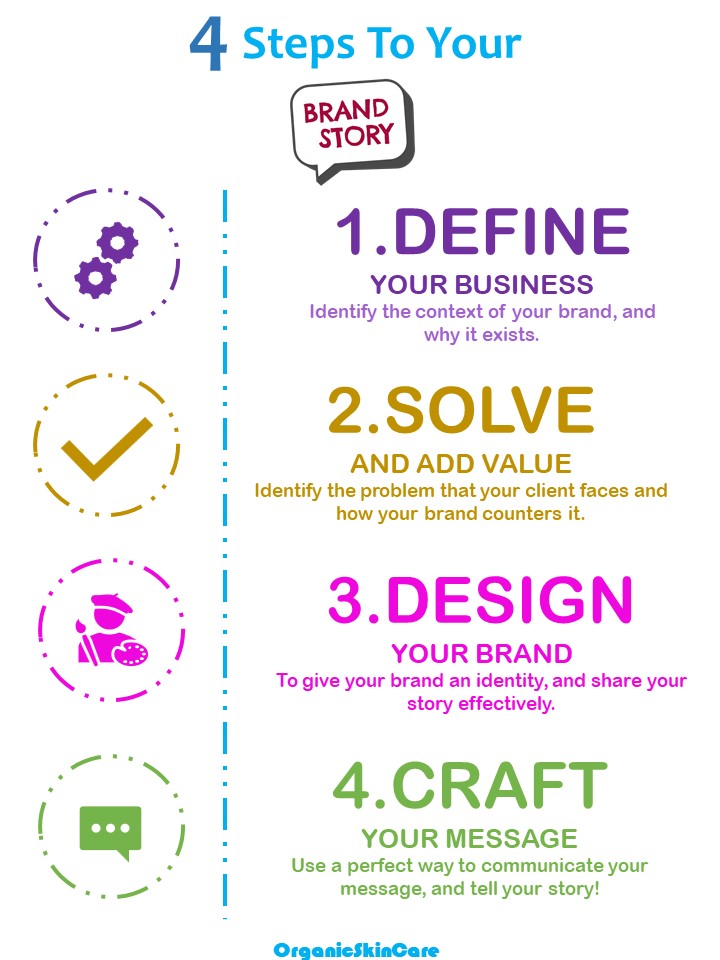 To create an effective pricing plan, here are a few terms to know if you are new to the business.
Cost=Raw Material+Packaging+Labour+Shipping
Cost includes every piece of expense spent on creating a single product).
SRP (Suggested Retail Price)=Cost*5-6
The retail rate is the ideal price paid by your product consumers.
For an organic skin care market, a retail price in the U.S is 5-6 times the cost of crafting a product. 
That yields you a profit margin of about 80%
However, if you do not get the price offerings, you should opt for techniques that can upscale your profit margin. The most important is to reduce the total cost of creating your product.
You should not sell less than three times the total cost.
Remember, find ways to reduce the total cost of creating a product instead of declining the prices you offer!
With this strategy in hand, you will not have to change your retail prices often whenever the cost of raw materials fluctuates.
Wholesale Price=50% of your retail price
If you sell your products in bulk to, for instance, a store or spa, you will sell them for half the retail price.
That yielded about 60% of the margin if your retail price was five times.
Profit Margin=Sale price(retail or wholesale)-cost/sale price*100
Profit margin is the money that you make on every purchase.
Let us do a little maths here. You created a product with a total cost of 10$. If you sell it on a scale of five times the cost, it will be 50$ (retail price). For wholesale rate, this product will be worth 25\$.
50-10=40
40/50*100=80%
Hence, 80% is the profit margin for retail price.
25-10=15
15/25*100=60%
Hence, 60% is the profit margin for the wholesale rate.
Now that you know how to create a pricing plan for organic skincare. Look at a few other tips from experts on pricing your products.

Well, choosing a pricing plan depends on multiple factors. Here are a few tips on how to come up with a pricing plan for a skin care line:
Know what you want your brand to be? Is it a premium luxury brand or more of a value with a minimum budget? That again depends on the spending habits of your target clients.
Add up the cost of everything from raw materials to labor (including marketing costs).
Compare and contrast the prices of already existing similar businesses or products.
Remember to value your time, effort, and offerings. People always find time and money for things that provide a change.
Take into account the ingredients you use. It is not always necessary to put expensive and rarer ingredients into your products to make them work better. Cut down the cost of the product so that it generates some profit without compromising the quality it offers.
Avoid the hotchpotch. Narrow down the long list of ingredients to a few that aggregate all the effects you want to offer. That is, use a few quality components.
Be sure that the product you will offer is also 

needed 

and that people would be willing to pay you for it.
Have your budget ready to market your skin care line as well.
7-Choose A Location Or Build An Online Store
You may choose a base location depending on your ease of selling. Make sure you comply with all the regulations of the place you start to sell. However, with the advent of the social media era, selling online is better, especially when starting.
Now, you can set up an online store without bending over backward. With numerous options online, you can step up by choosing any of them. So, here we have a few of the best eCommerce platforms to set up an online store (along with their price plans):
8-Create a marketing plan
Once you have your products, pricing, and suppliers sorted out, it's time to promote your business. That is where a good marketing plan comes in.
Consider how you can reach your target market (through social media, online ads, or even word of mouth) and put together a marketing strategy that will help you attract and retain customers.
Your Checklist on how to market a skin care line
Target the right audience.

Set up your online presence.

Understand content marketing tactics (write blog posts on your website to improve your site's authority and to appear more often in search engines).

Get your social pages up and running. 

Gather social proof.

Consider email campaigns.

Get in touch with the local stores or spas.

Share captivating infographics on Pinterest.

Promote your brand on YouTube and Tik Tok 
How To Start An Organic Skin Care Line-Your 2 Minutes Cheat Sheet
Conduct market research in greater detail and question how you would add value to your consumer's skin care.

Be specific in what you are selling by narrowing yourself to a microniche.

Fulfill all the relevant legal requirements.

Search for credible manufacturers for a faster turnaround.

Build your brand narrative, carving your story.

Sketch a healthy pricing strategy (both for you and your client).

Set up an ideal location for your skin care business (onsite or online).

Scale up your business with an unsurpassed marketing strategy.
A Few Quick Facts About The Skin Care Industry!
21% of the American population exclusively buy organic makeovers.
The initial investment range to start a skin care line in 2022 is about $2k-$20K.
The industry trends for organic skin care are steady. Also, there is an inclination toward natural and organic skin care products, with no or fewer side effects.
The revenue potential in starting with a skin care business is about $93K-$929K per annum.
The profit potential with a skin care business is about $46K-$279K per annum.
The total worth of the skin care industry globally is about $148.3B.
By the year 2026, the market size of cosmetics and products dedicated to reverse aging will grow up to $60.26 billion.
On average, women in the U.S spent about $3,756 on cosmetics every year.
Men on average spent about 20 pounds every month (in the U.K) on skin care products.
Common Questions On How To Start A Skin Care Brand
1-How to start a skin care line with no money?
Research more and more. 

Come up with a simpler product. 

Cut shot the list of ingredients you use.

Try to cut the cost to a bare minimum.

Choose an economical marketing plan.

Do not underrate the power of free social media campaigns.
2-How to start a skin care line from home?
Gather as much information as you can. Research thoroughly. Taking online courses, if possible for you, is one of the best ways you can learn to start a skin care line from home. Or consider contacting a manufacturer and avoiding the hardship of making your own skin care products to sell. Next, sell online from the comfort of your couch.
3-Is the organic skin care business profitable?
The skin care industry is one of the most profitable businesses, with the latest trends inclining toward organic skin care products. The expected revenue generated will be $177 billion in 2025.
4-How much does it cost to start a skin care line?
Minimum Budget: $2000

Maximum Budget: $20,000 (and above, depending on your brand type)

Average Investment: $11,000
5-How long does it require to build up a skin care brand?
The time you require to build up a brand and stabilize a skin care business is about a minimum of 3 months to a maximum of 6 months.
6-What is the gross margin in the skin care industry?
According to Forbes, the gross margin in the skin care and hair care industry is pretty high, with an average of 60-70%
Do your research

: Learn about the organic skincare industry, market trends, and consumer preferences.

Identify your niche

: Determine your skincare line's specific target audience and unique selling proposition.

Develop a strong brand story

: Create a compelling brand story that resonates with your target audience and reflects the values of your organic skincare line.

Learn organic formulation skills

: Acquire knowledge and skills in formulating organic skincare products. This may involve taking courses or getting certified.

Find a reliable manufacturer

: Research and select a manufacturer specializing in organic skincare products that can meet your production needs.

Create your skincare brand

: Design a visually appealing and cohesive brand identity, including a logo, packaging, and labeling that aligns with your brand story.

Comply with legal requirements

: Familiarize yourself with the regulations and requirements for labeling, ingredient listing, and safety standards for skincare products.

Test and refine your products

: Conduct thorough testing of your skincare formulations to ensure their efficacy, safety, and compliance with organic standards.

Establish an online presence

: Set up a website or store to showcase and sell organic skincare products. Utilize social media and digital marketing strategies to reach your target audience.

Build relationships with suppliers

: Establish relationships with suppliers of organic and sustainable ingredients to ensure the quality and integrity of your skincare line.

Continuously educate yourself

: Stay updated on industry trends, new ingredients, and formulation techniques to keep your organic skincare line innovative and competitive.
Starting an organic skincare line requires dedication, passion, and a commitment to quality and sustainability. It's important to conduct thorough research, seek professional guidance if needed, and stay informed about industry regulations and best practices.
In a nutshell, starting a skin care business has both pros and cons. The skin care industry is one of the most lucrative on one end, and also highly competitive for startups the other way round.
Thus, to ace the skin care market, be specific in your niche. Choose a winner product. Improve it, in terms of quality it offers. Cut down the total cost. Market it to your fullest potential. That will not only generate tons of sales, also you will earn your consumers' trust. Thus, paying you off in time to come!