The Best Organic Trending Ingredients For 2023 – For All Skin Types
If you're looking for a comprehensive list of organic skin care ingredients to include in your skin care routine, look no further! We've covered some organic ingredients according to each skin care concern. So, you can skim through the whole list; without worrying about your skin type! So, look through these organic skin care ingredients to see which will work best for your skincare regimen.
Organic Ingredients For Oily / Acne-prone skin Type
The first one is for those having oily and acne-prone skin. The reason why we have merged those is that both ingredients are pretty much related to each other. The list of ingredients mentioned below will help both oily/acne-prone skin.
Green tea
Green tea is one of the vibrant ingredients one must look out for on a skin product. The active ingredient in green tea, EGCG, absorbs sebum, which is one of the causes of oily skin.
Cucumber water
Cucumber water can help soothe your skin from the inside out. Keeping your skin hydrated will flush out toxins and maintain a healthy complexion. It contains pantothenic acid and vitamin B-5 effective in treating acne.
Garlic extracts

 
Garlic extracts are powerful antibacterial, antiviral, and antiseptic properties derived from allicin. It also kills any acne-causing bacteria. As a result, this gives your skin more nutrients and improves blood circulation.
Bergamot essential 
It has antibacterial and anti-inflammatory characteristics that help with acne and pimple therapy. That gives the advantage of a slow aging process and purifying of the skin.
Strawberry seed oil 
Strawberry seed oil safeguards your skin from UV radiation and wrinkles reduction. Strawberry seed oil also fights off free radicals, improving metabolism and moisture retention. They boost the look of your skin because they consist of gamma-tocopherol, linoleic, and oleic fatty acids.
Grape
Are you bothered by dark spots and wrinkles? The grape is the organic ingredient that protects your skin from UV radiation and free radicals, which can create wrinkles and dark spots. It is a soothing tool for rejuvenating the skin as a whole.
Yarrow oil 
Yarrow oil provides you with a wide range of healing advantages. Yarrow oil is ideal for greasy, acne-prone skin because of its astringent qualities.
Willow Bark Extract 
Willow Bark Extract Provides gentle exfoliation for more radiant skin. It Helps:
To reduce acne and excess oil.

Reduce signs of aging.

The appearance of wrinkles.

Refine pores.
It helps alleviate conditions such as psoriasis, eczema, and rosacea. That Keeps skin looking firm and youthful.
Related: 10 Simple Organic Ingredients For Acne-Prone Skin- To Change Your Acne Care Routine For Good!
Organic Skin Care Ingredients For Dry Skin Type
The causes of dry skin are usually:
Sun damage

Harsh weather.

Using artificial products.
Therefore, we have listed some of the best ingredients your skin care products needs!
Coconut
Emollient is a potent antioxidant and a unique characteristic of coconuts. It keeps your skin hydrated and enhances your skin.
Cupuacu butter.

 
It is also a super-emollient that hydrates your skin. It acts as an elasticity restorer and gives antioxidants and hydration.
Cocoa butter 
Cocoa butter has a high fatty acid content, which helps with skin nourishing, elasticity enhancement, and keeping the skin hydrated. Additionally, it hydrates the skin and eliminates scars and other bothersome skin imperfections.
Avocado oil
Avocado oil is high in nutrients and antioxidants, which help to keep your skin supple and hydrated. It contains omega-9 fatty acids and plant sterols, which can nourish and moisturize your skin.
Organic Prunus Armeniaca Kernel Oil 
Organic Prunus Armeniaca Kernel Oil is high in antioxidants. Vitamin E with nutritious fatty acids (oleic acid 54-74%, linoleic acid 12-35%). It is a powerful all-purpose emollient with nourishing and moisturizing effects (a high oleic oil, which is effective for dry skin types), easily absorbed into your skin.
Goji berry
It is a perfect non-irritating remedy for your skin dehydration. It contains high Vitamin C that supports tight and firm skin and also helps promote skin elasticity and radiance.
Cranberry seed oil.
Cranberry seed oil is abundant in antioxidants, which protect the skin from environmental stressors. Having lovely skin is always easy with omega-3 to omega-6 fatty acids.
Our Score
Easy, lightweight hydration. Hyaluronic acid locks in moisture to plump, soothe, and support elasticity — for silky, smooth skin.
Organic Skin Care Ingredients For Sensitive Skin Type
Aloe leaf
Aloe leaf hydrates the skin by providing enzymes, antioxidants, and vitamins A and C. It also has anti-inflammatory glycol-proteins and soothing properties that improve hydration and natural moisture to the skin, as well as treatment for skin irritation.
Gotu Kola extracts
You will acquaint yourself with a massive skincare deal if you look out for this unique ingredient in a product. It works perfectly for varicose vein treatment. As a result, it improves blood circulation and speeds up your skin healing process.
Horsetail extracts
Horsetail extracts are another potent antioxidant and anti-inflammatory ingredient that promotes anti-aging, acne, rapid irritation, burns, and rashes. It results in rapid healing and recovery of wounds.
Red raspberry
It also has potent antioxidant and anti-inflammatory properties that protect and treat sensitive skin prone to inflammation and redness. It is high in vitamins, phenols, and hydroxyl acids, all of which help to maintain beautiful skin.
Sunflower oil

 
Sunflower oil contains powerful nutrients that help to fight all skin care issues. It is a repellant against wrinkles, acne, redness, inflammation, and other skin problems. It contains Vitamins-E with emollient, skin softener, and skin moisturizer.
Flaxseed oil
It treats and combats chronic skin issues such as dermatitis, eczema, acne, and many others. The existence of fatty acids helps to reduce inflammation and promote skin beauty.
Patchouli essential oil
It is an active remedy for body odor, inflammation, water retention, constipation, and wound. It also promotes weight loss and aids the wound-healing process and the growth of new skin.
Calendula oil
Calendula oil has antifungal, anti-inflammatory, and antibacterial properties that might make it useful in healing wounds, soothing eczema, and relieving diaper rash. It also serves as a disinfectant.
Organic Juglans Regia Seed Oil
This ingredient contains three essential components of walnut oil that help protect the skin which is:
Antioxidant.

Antibacterial.

Anti-inflammatory. 
Antioxidant Action of Organic Juglans Regia Seed Oil(H3):
It can help you look younger by reducing the appearance of lines and wrinkles.
Antibacterial Action of Organic Juglans Regia Seed Oil(H3):
The antibacterial components can aid in the protection against skin pathogens, which are constantly the body's largest and most exposed organ. 
Anti-inflammatory Action of Organic Juglans Regia Seed

Oil(H3):
Finally, the oil's anti-inflammatory properties help relieve chronic conditions such as
 Eczema.

 Psoriasis.

Inflammation.  

Allergic reaction.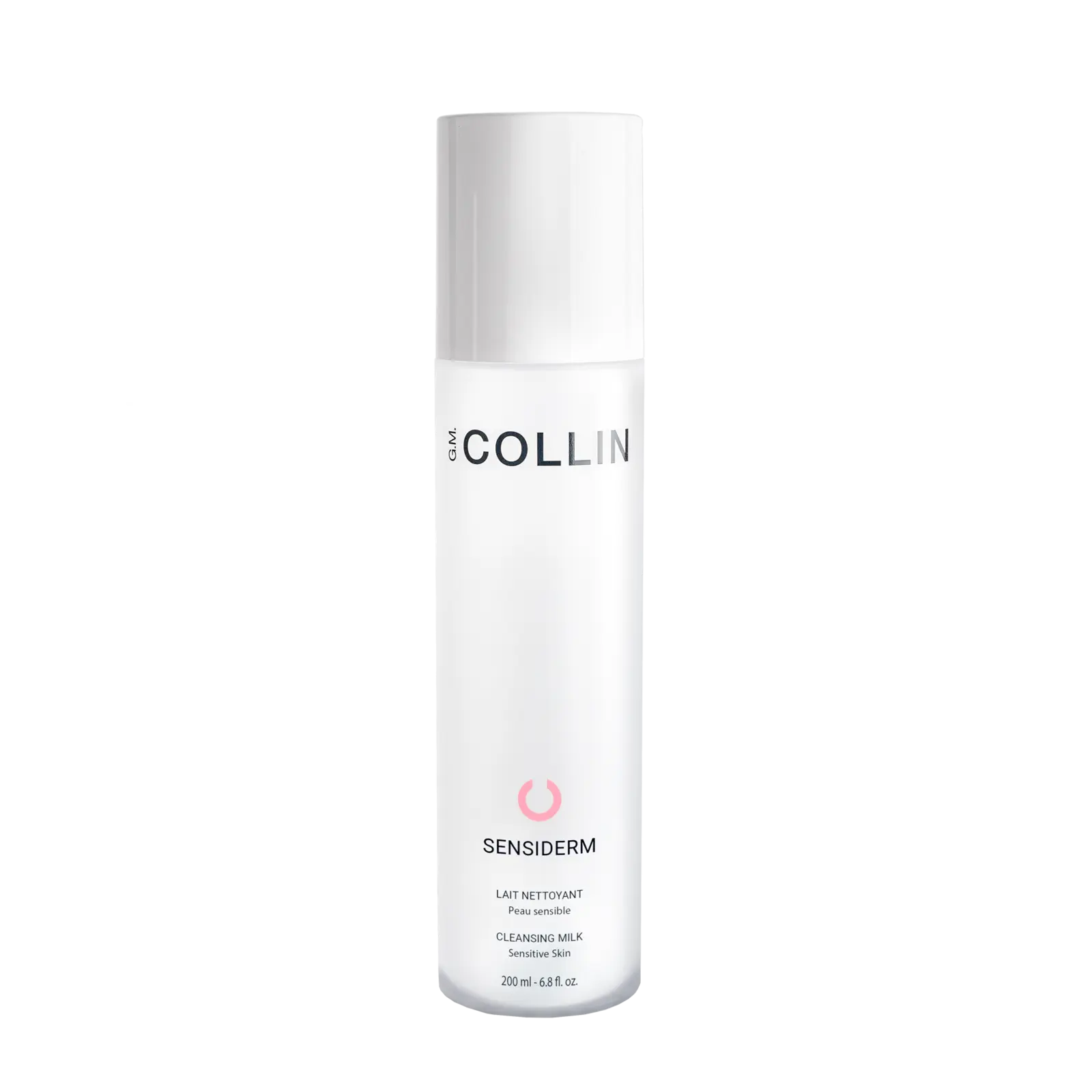 Sensiderm Cleansing Milk is a very light creamy texture emulsion that restores the hydro-lipidic barrier and neutralizes PH balance.
Cleansing milk with valuable oils. Gently cleanses and prevents the skin from drying out. PH-neutral and excellently suitable for removing eye makeup.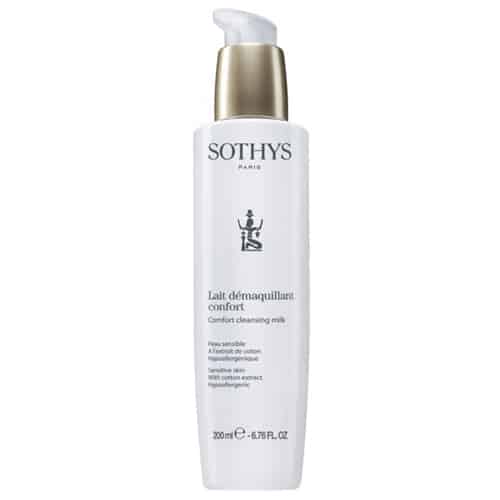 Comfort Cleansing Milk is a mild cleanser that washes away dirt, make-up, and other impurities while soothing and softening.
Organic Skin Care Ingredients That Work For All Skin Types
Sweet Almond oil
Sweet Almond oil is an organic skin moisturizer fortified with Vitamin E to provide a solution that irritates your skin. The benefits of Sweet Almond oil also include 
Healthy skin cells.

Protection against UV radiation damage.

Vitamin A to combat acne.

Smoothening of the skin.
Raw sugar cane
Raw sugar cane is a perfect antidote for skin imperfections. The Alpha Hydroxy Acids (AHA) in sugar cane serve as :
Anti-aging remedy.

Reduce blemishes

Combat acne 

Keeping the skin exfoliated.
Jojoba oil
Using skincare products containing jojoba oil is one natural way to keep your skin warm and glowing. It contains Vitamins E and B-complex, which are effective for skin repair and nourishment.
Organic Skin Care Ingredients For Aging Skin
Aging skin is very common at a young age. Therefore, essential nutrients are necessary that absorb inside the skin. These ingredients must be organic for a long-term effect on your skin.
Geranium essentials
Geranium essentials is an effective cosmetology ingredient that is beneficial for:
Removal of dead cells.

Reducing aging signs.

Rehydrates wrinkled skin.  

Improving regeneration of your skin.
Sweet Orange oil 
This substance provides antiseptic, anti-inflammatory aroma-therapeutic benefits and works perfectly to keep the skin texture beautiful, clear, and smooth. It also reduces acne, aging, and other unpleasant skin condition.
Sesame seed oil
It has potent antibacterial properties that help to detoxify the body, improve flawless skin, and treat irritated and damaged skin. It also reduces the appearance of aging in the skin.
Resveratrol
Resveratrol contains a powerful antioxidant that reduces the signs of aging. It protects the skin from free radical damage to enhance your skin.
Kiwi seed oil
Kiwi seed oil is high in Vitamin C, which helps to prevent wrinkles, acne, dark spots, and other skin problems. It is also high in vitamins A and E and fatty acids, which help to improve skin elasticity.
Orange
Orange contains a high concentration of citric acid. It exfoliates your skin, removes acne, and improves your radiance. It is also effective against oxidants that can help hydrate the skin, and delay aging. In addition to it, it boosts healthy collagen production.
Carrot root
Carrot root provides powerful antioxidant properties that help in soothing irritated or dry skin, wrinkles, stretch marks, and other cell-degenerating problems. It is rich in Vitamin-A and many other vitamins that can help boost skin smoothness.
Sweet cherry
Sweet cherry contains an antioxidant called anthocyanins which combat free radicals that can increase the aging process on the skin. It is rich in Vitamins A, B, C, and E, keeping your skin radiant and healthy.
Blueberry seed oil 
The blueberry seed oil contains potent polyphenol antioxidants that can help fight against free radicals that can damage the skin. It is rich in phytonutrients and fatty acids to moisturize, regenerate skin cells and improve skin elasticity.
Sage leaf
It contains enough antioxidants to regenerate the skin and combat free radicals, which cause wrinkles, fine lines, and aging. It contains Vitamin A and calcium, which help your skin to regenerate.
Malic acid
It is one of the most effective skincare antidotes which combat skin aging, acne, and dead skin. It is also effective to keep your skin hydrated, soft, and beautiful.    
Natural Retinol stimulation 
Natural Retinol stimulation can help to improve skin elasticity and collagen production. Retinol is ideal for targeting fine lines, wrinkles, dryness, pigmentation, and sunspots with brightening power as it plumps, smooths, and firms the skin while also evening out tone and texture.
Rosehip Oil
Rosehip oil is high in Vitamin A, which is known to help fight age spots and wrinkles; therefore, rosehip oil is excellent for anti-aging. It also contains molecules small enough to penetrate deep layers of the skin. As a result of it, it increases moisture and collagen levels while decreasing wrinkles and fine lines.
Grapefruit Extract 
Grapefruit Extract contains potent against oxidants and protects the skin from damage caused by the sun, condenses wrinkles, and promotes the texture and health of the skin.
Organic Elderberry Seed Oil
Organic Elderberry Seed Oil is effective against oxidants and soothes irritated or dry skin. This oil is popular among those who have aging skin because of its moisturizing and regenerative properties. Elderberries are rich in anti-aging and free-radical fighting properties, keeping your skin glowing and healthy for a long time. It is the ideal skin tonic, especially for mature, dehydrated skin. Elderberry also aids in the prevention of distressing skin conditions such as breakouts, boils, and scars.
Retinol
Retinol is a vitamin A derivative, so it makes sense that these are natural oils also rich in vitamins, like rosehip and carrot seeds. Rosehip oil is exceptional in regenerating and healing the skin while increasing collagen production and skin elasticity.
Organic Skin Care Ingredients For Pigmentation
Honey
It contains a natural lightening agent that works perfectly for spot removal and skin pigmentation. It has potent antioxidants, antiseptics, and antibacterial agents that fight acne, dehydration, and loose skin. Honey acts as a pore cleanser and enhances skin beauty.
Apple juice
Apple juice is an essential ingredient that contains vitamin C, which helps to keep the skin looking young. It also has potent malic alpha-hydroxy acids, phytonutrients, and phenols, which prove effective against oxidant activity to promote soft and beautiful skin.
Lemon
Lemon has powerful antioxidants which restore the luster of the cluster or sagging skin, rejuvenate the dull complexion, and stimulates the body to fight against harmful bacteria.
Acai berry
Acai berry is rich in antioxidants and phytochemicals and a good source of essential fatty acids, which help with skin radiance.
Rosehip fruit
This potent ingredient comes from the rose plant. It contains a lot of Vitamin C and essential fatty acids, which help to brighten the skin. It also contains antioxidants, which help to prevent free radical damage and hyperpigmentation.
Pineapple enzymes
It contains enzymes known as Bromelain and other components like potassium, magnesium, and phosphorus to fortify the exfoliation benefit and brighten the skin. The effective properties also provide help to exfoliate dead skin cells.
Pomegranate
Pomegranate contains potent antioxidants that protect the outer layer of skin while rejuvenating skin cells in the inner layers. It also improves skin radiance and the overall healing process.
Olive oil
It contains potent antioxidants that protect against the damage caused by free radicals. It contains vitamins A, D, E, and K, which help to rehydrate and soften the skin while improving its beauty.
Shea Butter
Shea Butter has moisturizing, anti-inflammatory properties. It contains vitamins A and E, which keep the skin healthy and protect it from harmful ultraviolet rays.
Stone Crop plant
Stone Crop plant helps reduce pigmentation and lighten the complexion. It also assists in regeneration, firming stressed skin, toning the epidermis, moisturizing, helping reduce signs of aging, and calming sensitive skin.
Organic Bearberry Extract
It is very effective at lightening skin pigment imperfections such as age spots, sun spots, Melasma, and blotchy skin tone for a more uniform, brighter complexion. Bearberry also increases cell turnover and is high in antioxidants.
Organic Rosa Canina Fruit Oil

 
Though it says fruit oil in its name, the rosehip fruit contains seeds that contain the oil. So this one is the same as Rosa Canina Seed Oil, or Rosehip Oil, known for its high omega fatty acid content (linoleic acid – 51%, linolenic acid – 19%, and oleic acid – 20%) and skin-regenerative properties.
It hydrates, moisturizes, helps exfoliate, and helps brightens skin. It helps boost collagen formation, helps protect against sun damage, reduces hyperpigmentation, It helps reduces scars and fine lines.
Rosehip oil is rich in essential fatty acids and antioxidants, which are integral for tissue and cell regeneration in the skin. Also, this oil is considered a folk remedy for wound healing, scar and fine-line reduction, and other purposes. Rosehip oil contains antioxidants such as vitamins A, C, and E. These vitamins have been shown to collaborate in the fight against visible sun damage. They may also help to prevent photoaging.
From now on, ditch the harsh chemicals, and switch your skin care to organic skin care ingredients! They are safe and work for all skin concerns without irritating your skin. Also, they clean up your pores and you get a flawless clearer face. More hydrated and glowing than ever!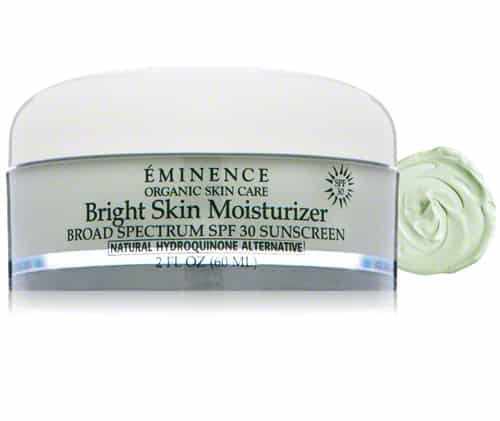 Bright Skin Moisturizer Broad Spectrum SPF 40 Sunscreen hydrates, and protects the skin during sun exposure to prevent premature aging while helping even out the skin tone.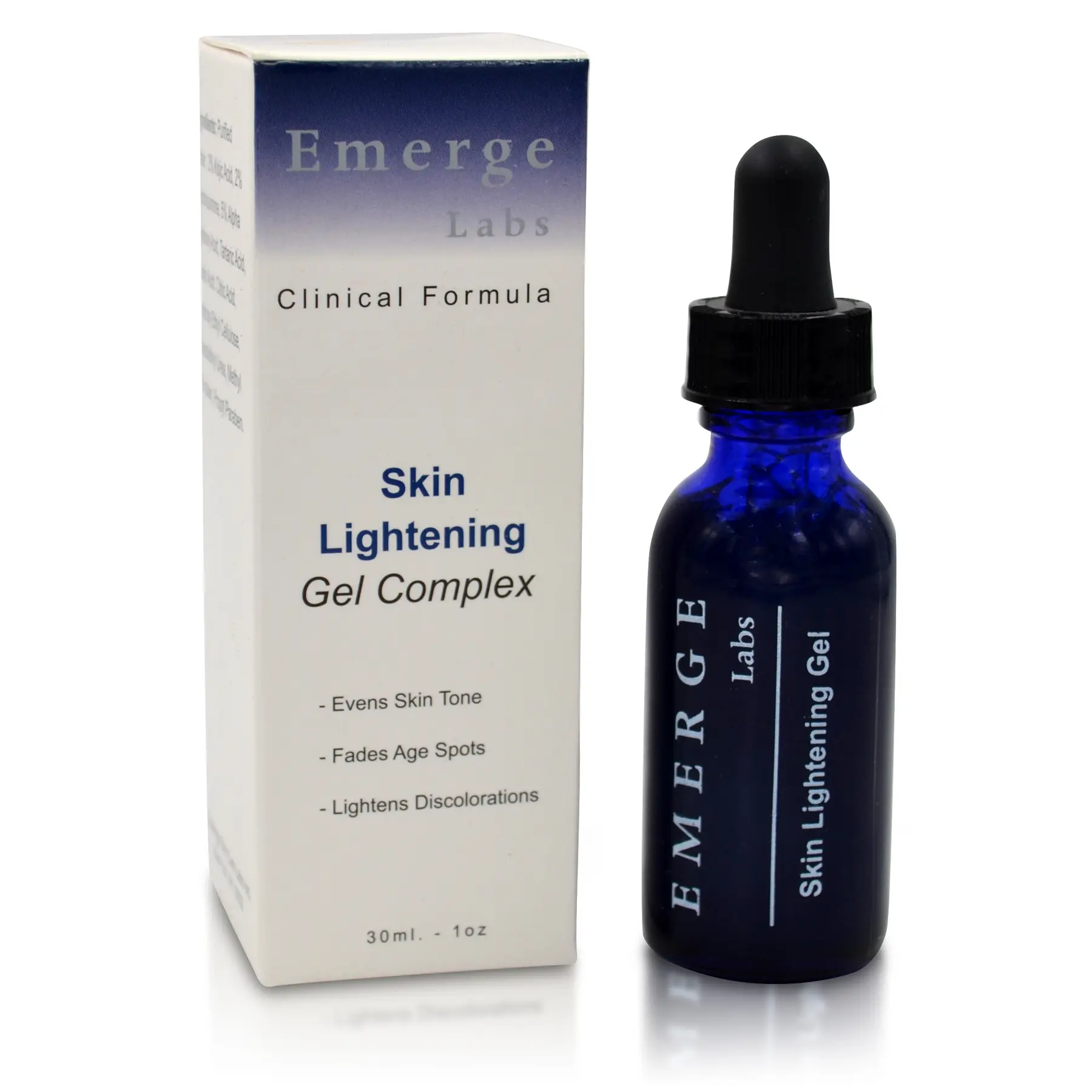 Visibly brightens and evens skin tone. Fades dark spots, age spots, skin discoloration, uneven skin tone, sun spots, freckles, and acne scars. Can be used on the face, hands, chest, knees, elbows, and other sensitive skin areas.
Brightening Fluid helps boost clarity and protects the skin from free-radical damage. W. Complex, which features vitamin C and azeloglycine, stimulates collagen production and reduces the acceleration of melanin pigments to minimize dark spots.