10 Simple Organic Ingredients To Change Your Acne Care Routine For Good
A simple, clean, and natural solution for milder breakouts are green tea extracts! The way it helps skin prone to acne is:
calms down stressed skin

fights against oxidants

reduces skin redness and rash

works against bacteria
Also, there are several other benefits of green tea for your skin that science proves.
Green tea is rich in polyphenols. These extracts reduce excess oil production from your skin. Thus, lesser pores clog. All of this help against acne. Hence, green tea extracts are a simple yet effective solution for acne.
A study on topical green tea lotion proved that it helps decrease acne lesions within six weeks of treatment!
How To Use Green Tea Extracts
You can add a few green leaves to hot water and let the leaves sit in there for about five minutes. Strain the tea. Let it completely cool before you add to a spray bottle. Use it as a toner in your daily skin care routine.
Else, you can use BioVegane Organic Green Tea Face Serum for a more targeted acne treatment. It comes with 100% organic green tea leaves, gingko and organic licorice extracts!
Buy all-natural Green Tea Starter Kit By BioVegane here!
Our Score
The Acne Drying Lotion is a fast-acting, effective acne spot treatment. It is formulated with salicylic acid, calamine, and other quick-drying ingredients.
Shrinks blemishes
Eliminates bacteria
Perfect spot treatment
Antiseptic solution
Quickly promotes healing
Restores skin to a smoother texture.
Use on spots and blemishes for nighttime use.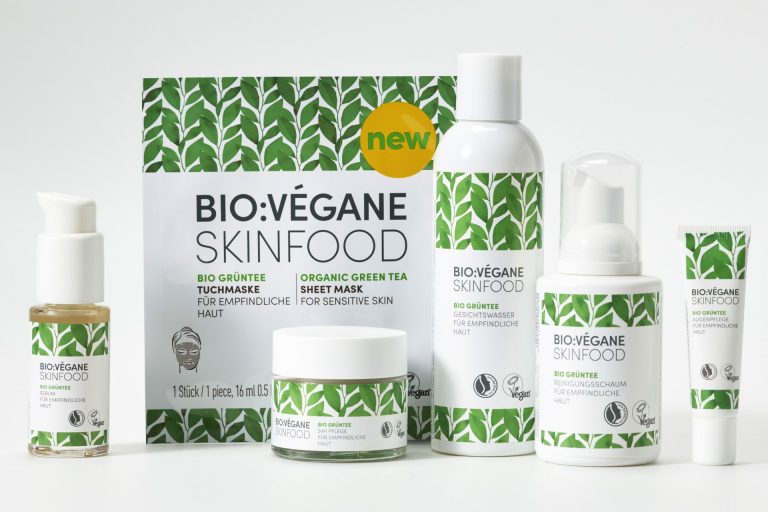 Cucumber water is a natural astringent. It shrinks pore size and cleanses your skin deeply. That is how it also reduces excess oil from the skin. Also, it controls skin swelling and depuffs under the eyes. 
Thus, cucumber water is super effective if your skin is oily or if your skin is prone to develop acne. 
How To Use Cucumber Water 
There are many ways you can add cucumber water to your daily skin care routine. 
Combine cucumber water with a clay mask

Create an anti-acne combo with aloe vera

Infuse with honey and yogurt to make a mask

Dilute the essential oil with cucumber water

Spray it directly on your face!
Well, everyone loves garlic for its flavor and culinary uses! However, garlic also works great for oily skin types (prone to develop acne). The reason is garlic extracts reduce inflammation. Also, they are anti-bacterial. Thus, fewer bacteria thrive in the sebum to clog your pores and cause acne!
Moreover, garlic has anti-oxidant, anti-viral, and anti-fungal effects too.
Another interesting fact about garlic extracts is that it accelerates wound healing. That is, it also can improve the appearance of acne scars!
How To Use Garlic Extracts
Take 2-3 garlic cloves and puree them to a paste. Strain it into a thin cloth to extract the juice it. Apply it directly to your face (or dilute it with water). Let it sit on your face for 10 minutes. Wash away with water.

Use garlic juice with carrier oil. For skin with acne, you can combine it with an anti-acne carrier oil such as jojoba oil, grapeseed oil, or tea tree oil. 
Always do a patch test! Some people develop allergies to garlic extracts. Thus, if it causes itches or burns your skin, do not use it.
Another organic ingredient that helps oily and acne-prone skin is bergamot oil. Bergamot oil comes from the bergamot orange tree – Citrus bergamia. Bergamot is native to South-East Asia. 
Consider acne as a chronic inflammatory disease. And to treat acne, you need ingredients that calm your irritated skin, making it less inflamed, soothing, and calm. Bergamot is one of those organic ingredients for acne that counters stress and inflammation. Thus, it is safe to say that:
Bergamot extracts counter free radical stress (they are anti-oxidant)

They also suppress inflammation, making them great for both; skin prone to acne as well as for sensitive skin types.

Also, bergamot organic extracts lessen the growth of sebaceous glands (oil-producing glands on your skin)

Promote apoptosis of oil glands (programmed cell death)

Prevents accumulation of fat and oil on the skin

Thus, decreasing the release of inflammatory markers.

Bergamot also calms down your scalp skin, making it great for healthier hair (all you need to do is add a few drops to your shampoo)
The study conducted on the use of bergamot for skin also showed that:
The use of bergamot essential oil is superior to its juice extracts!
How To Use Bergamot Essential Oil
You can use bergamot essential oil by combing it with a carrier oil and then using it on your skin. A carrier oil is often plant-based (either from its fruit, seed, or nuts). For instance:
Sweet Almond Oil

Jojoba Oil

Olive Oil

Coconut Oil
Or you can dilute it with a few drops of water and spray it over your face like a toner!
Tip: Use bergamot oil at night because it can sometimes make your skin sensitive to UV light!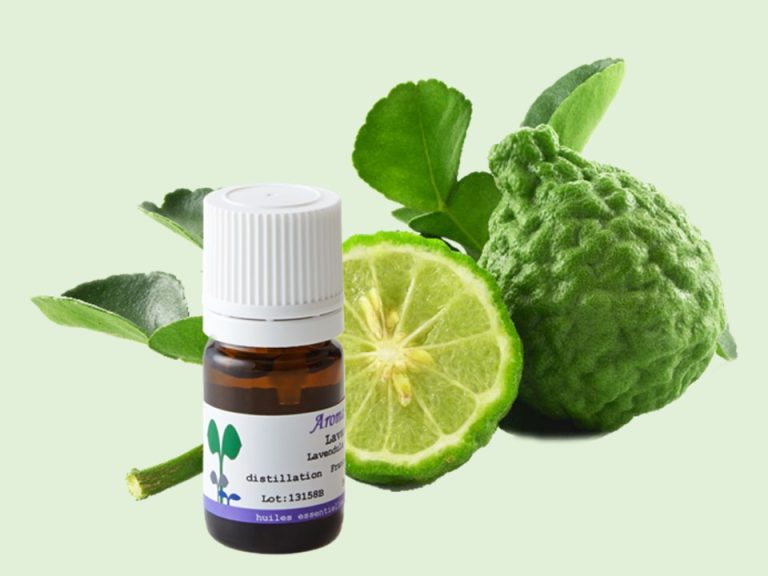 Our list of organic ingredients for oily or acne-prone skin is incomplete without plant-based oils! Strawberry seed oil is rich in a substance (tiliroside) that enhances the production of enzymes needed to make ceramides. What are ceramides, then? 
Ceramides are a specific type of lipid present in the uppermost layer of your skin. They maintain your skin barrier. Also, they balance the moisture content of your skin.
So, if you use many ingredients on your face to combat acne, chances are your skin is getting drier with its use! That is where the role of plant-based oils, such as strawberry seed oil, comes into play.
It is lighter and leaves your skin smooth and non-greasy. That is why strawberry seed oil is also known to be dry oil! It will stimulate ceramides production on your face and moisturizes without leaving any residue.
Strawberry seed oil works well for:
Acne

Eczema

Psoriasis

Dermatitis 

Scar marks
Tip: Always consult your doctor if you have specific skin care concerns that may need medical attention!
How To Use Strawberry Seed Oil
You can combine it with other essential oils, such as evening primrose oil, or camellia oil, with Vitamin E 400IU.
Alternatively, you can try Eminence Strawberry Rhubarb Dermafoliant with Lactic Acid! 
Lactic acid is a gentle exfoliant that replenishes your old and dead skin. Also, it clears your pores that reduces acne and breakouts. Rhubarb is a natural astringent. Also, it has anti-microbial effects. 
You can think of strawberry seed oil as a salicylic acid alternative. Everything combined lessens your chance of getting acne with the use of organic ingredients only!
Does that make you wonder how grapes can help you with acne? Let us explain! Grapes are rich in an anti-oxidant called resveratrol that saves your skin from the harsh effects of free radicals. Free radicals make you break down, make you age faster, and also promote blemishes and acne.
Resveratrol also stops the growth of bacteria that cause acne (Propionibacterium acnes).
How To Use

Grapes Extracts
You can make a DIY face mask out of grapes and use it for your acne. All you need to do is to mash a few grapes and add fuller earth powder to them. Fuller's earth is an oil absorbent. Thus, it is effective if you have an oily skin type.
Or you can give Ilike Grape Stem Cell Solutions Starter Kit a try!
Starter kit that comes with revitalizing 100% organic grapes stem cells goodness.
grapes stem cells cleansing milk

 (to thoroughly clean up your pores, reduce their size, say no clogged pores!)

grapes stem cells polishing scrub

 (to regenerate newer cells)

grapes stem cells moisturizer

 (smoother skin with organic moisture barrier)

grapes stem cells gel mask

 (a pure anti-oxidant formula that brings your skin back to life)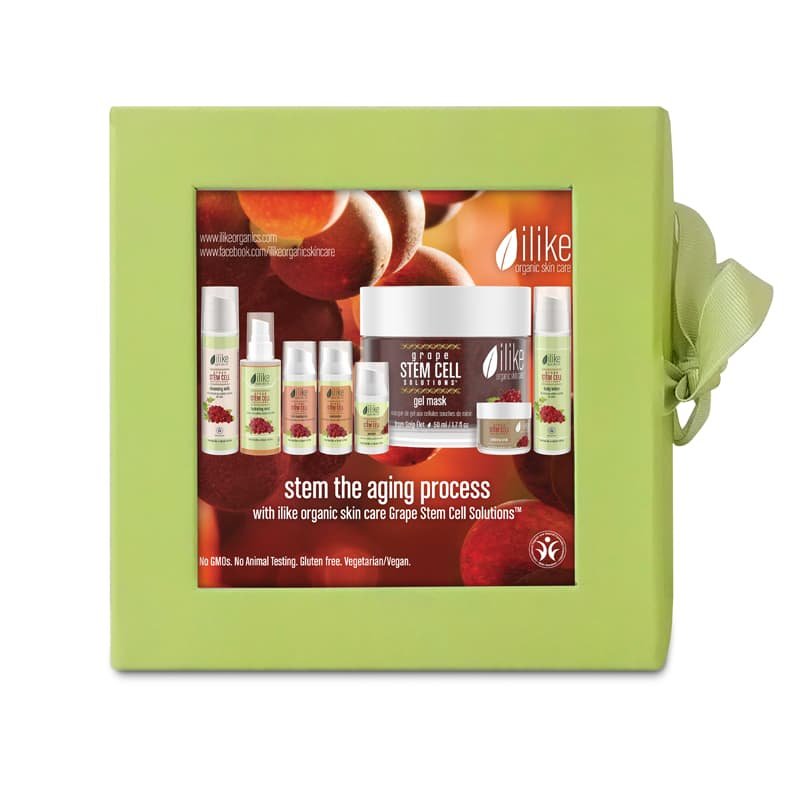 Yarrow oil has a role in traditional medicine. It reduces inflammation and heals irritated skin, such as eczema-prone skin. Thus, yarrow oil has skin-healing properties. So, it soothes skin prone to acne as well! A study suggests that yarrow oil counters skin inflammation within seven days of treatment. Here is how yarrow oil can transform your skin:
It lessens redness and blotchiness.

Also, it unclogs your pores.

It calms irritation.

Moreover, yarrow oil can help with acne scar marks too.
How To Use Yarrow Oil
All you need to do is to take a few drops of yarrow essential oil and nicely dab it onto your skin. Ilike organics offers you pure yarrow oil combined with vitamins C and E, corn germ oil, and pine oil. This organic combo tightens your skin and regulates seborrheic and skin sensitivity.
Tip: Add yarrow oil to rosehip oil with sensitive skin problems such as rosacea.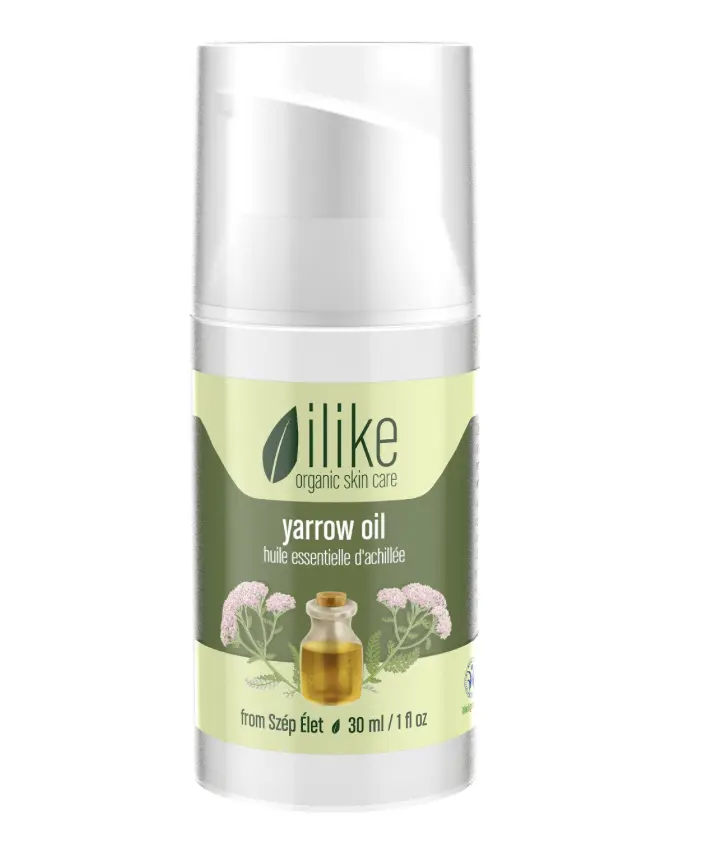 Willow bark extracts are plant extracts in simple words. They are a natural, gentle alternative to salicylic acid (willow bark extracts contain salicin). Who doesn't know about the effects of salicylic acid on acne? Just like salicylic acid, willow bark extracts: 
Gently exfoliate

Decongest your pores (no more blackheads or whiteheads)

Get your skin away with excess oil
Tip: Like any other exfoliant, follow willow bark extracts with a moisturizer. Avoid using willow bark extracts with other skin-drying ingredients such as retinol and vitamin C.
How To Use Willow Bark Extracts
You can use these extracts:
Gentle exfoliators

Face masks

Acne spot treatment
Eminence offers you a Clear Skin Willow Bark Exfoliating Peel that deep cleanses and smoothens the texture of your skin, making it less susceptible to acne. Gentle salicylic acid with tomato extracts balances excess sebum too.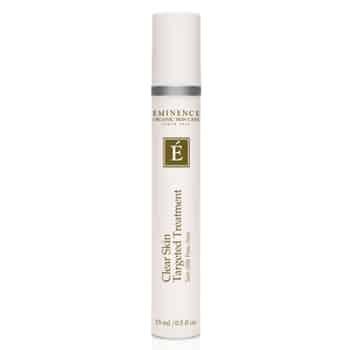 Jojoba oil is different, since it has an almost similar composition to our sebum. That is what tricks sebum-producing glands that reduce the amount of sebum they produce. Moreover, jojoba oil is:
moisturizing (acts as a humectant, holding water to your skin)

anti-oxidant and anti-bacterial

controls the amount of sebum your skin produces

noncomedogenic (will not clog pores)

wound healing

allergies are less likely

can minimize acne scars

may work well with sensitive skin too
How To Use Jojoba Oil
You can use jojoba oil as a:
moisturizer

makeover remover

face Mask/clay mask

serum
A study claimed that jojoba oil clay masks used for six weeks (2-3 times a week) effectively reduced acne lesions!
Take a few drops of jojoba oil on your palm. Gently rub it and dab it on your face. 
Or, you can mix jojoba oil with organic aloe extracts and use it as a face mask.
Also, you can combine bentonite clay or fuller earth clay with jojoba oil. Give it the form of a paste. That is it!
FarmHouse Fresh Clementine Body Oil comes chock full of:
Grape Seed 

Olive Fruit

Apricot Kernel

Sunflower Seed Oil 

Jojoba Seed Oil

Soybean Oil

Shea Butter, Cocoa Seed Butter, Vitamin E.
All the ingredients are moisturizing, soothing inflammation, and powerful organic anti-oxidants that can help reduce acne!
Bakuchiol is a retinol alternate. It stimulates collagen formation and is also an anti-bacterial. Also, it thoroughly cleanses your pores away from dead cells-say goodbye to both breakouts and blackheads and whiteheads.
Moreover, it suppresses enzymes within oil-producing glands, thus lesser oil produced. Less oil production means less clogging! 
One thing that can happen with bakuchiol is purging. Purging can look like a breakout. 
Purging occurs when your skin cells rapidly grow, pushing the dead cells and excess sebum onto the skin's surface. That clogs up the pores causing braekouts.
Tip: You can combine salicylic acid with bakuchiol!
A study showed that bakuchiol use on acne and acne pigmentation scars for about 12 weeks twice daily yielded promising results!
So these are a few of the organics that can help your skin to get better if acne is your main skin care concern. You can ditch the harsh ingredients and still treat acne by incorporating these organic ingredients, especially if your skin is sensitive.
Just figure out which of these best fit your skin type and build your skin care routine around it!