ilike Organics Botanical AHA Peel – 1.7 oz
🔍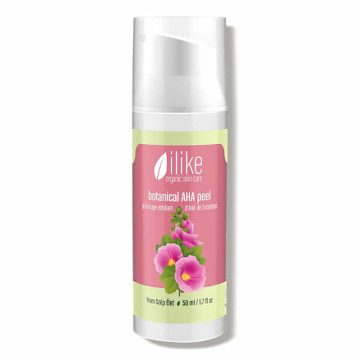 ilike Organics Botanical AHA Peel – 1.7 oz
$78.00
Ilike Organic Skin Care AHA Fruit Peel exfoliates the skin for a more rejuvenated appearance. Lactic acid removes dead skin cell build-up to refine the texture of the skin for a smoother appearance. Lemon oil acts as a natural toner to balance oil production. Naseberry fruit enzymes improves skin tone helping diminish age spots, blotches, chloasma and other blemishes.
Labor Day Sale 15% Off Code: labor22
Description
ilike Organics  Botanical AHA Peel
Skin Type: All.
Ilike AHA Fruit Peel Description:
Melt away dead cells with ilike AHA Fruit Peel and reveal a new, smooth layer of skin. This revitalizing peel energizes, detoxifies and illuminates the surface creating a fresh look.
ilike Botanical AHA Peel Features and Benefits:
Clear away lifeless and dry skin.
Enhances effectiveness of skincare treatments.
Lightens uneven skin tones.
How To Use ilike Botanical AHA Peel:
Use a small amount on dry cleansed skin. Apply a thin layer with your fingertips. Let ilike AHA Fruit Peel rest on skin for 10-15 minutes, and take off with a damp face towel.
ilike Botanical AHA Peel Ingredients:
Apple, Grape, Medlar (Naseberry), Lemon Balm Oil, Lactic Acid, Fruit Acids, Malic Acid, Pectins, Kaempferol Bioflavonoids, Polyphenols, Tannins, Sorbite, Biosugars, Vitamins B, C and H, Mineral Salts, Trace Elements.
Best Peel
I love this peel! I can feel and see a definite improvement in my skin. It's not cheap, but I don't mind paying the costs if it works!