🔍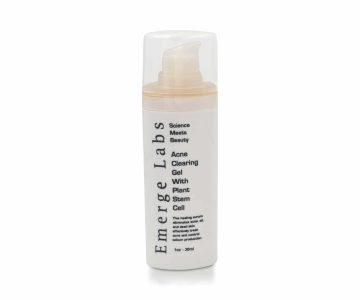 Acne Clearing Gel
$28.00
Prevent acne eruptions before they start with this salicylic acid and glycolic acid base serum. Just a thin layer spread over the acne prone areas every evening will keep your skin smooth and clear and acne pimples at bay. Benefits: Exfoliating salicylic acid and glycolic acid formula prevents pimples and pore congestion.Suggested Use: Apply a thin layer on clean skin to all acne prone areas on the face. May be used for preventive measures every night or use as needed.
Labor Day Sale 15% Off Code: labor22
Description
Acne Clearing Gel
Indications: For the treatment and control of acne. This product penetrates the pores which eliminates, clears up prevents the development of new whiteheads, blackheads and acne blemishes, while allowing the skin to heal.
Clears clogged pores of bacteria to control acne and restore clarity.

Eliminates and prevents breakouts.

Penetrates deeply for maximum results.
Directions: Skin should be cleaned thoroughly. Apply a very thin layer to the entire affected area every other night.
Active Ingredients:
Beta Hydroxy Acid 2%


Glycolic Acid 10%
Ingredients:
Beta Hydroxy 2% Glycolic Acid 10% Other: Water, SD Alcohol 40A, Beta Hydroxy Acid, Proplyn Glycol, Hydroxyethylcellulose.