Guinot AcniLogic Intelligent Sebum Control Serum – 1.67 oz
🔍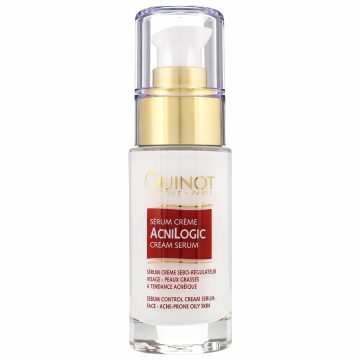 Guinot AcniLogic Intelligent Sebum Control Serum – 1.67 oz
$62.00
Description
Guinot AcniLogic Cream Serum hydrates the skin while penetrating deep to stop acne-causing bacteria at the source.
The formula's powerful ingredients visibly tighten pores and reduce shine for a beautiful complexion. Acnilogic mattifying powders absorb oil and impurities on the skin, leaving a nourished, protected, and healthy glow.
Directions: Cleanse the skin thoroughly before applying medication. Cover the entire area with a thin layer one to three times daily. Because excessive drying of the skin may occur, start with one application daily, then gradually increase to two or three times daily if needed or as directed by a doctor. If bothersome dryness or peeling occurs, reduce application to once a day or every other day.