Nelly De Vuyst Firming Gel – 5.30oz
🔍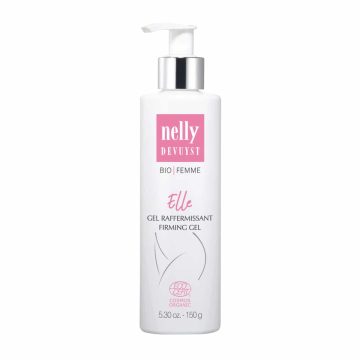 Nelly De Vuyst Firming Gel – 5.30oz
$68.18
Alcohol-free gel without mineral oil
Ensures tone and firmness of the intimate tissues
Tones and softens the intimate mucous membranes
Preserves the hydration and physiological pH of the intimate feminine area
Hypoallergenic formula
Labor Day Sale 15% Off Code: labor22
Description
Nelly De Vuyst Firming Gel
An ideal treatment for an intimate feminine area lacking firmness, especially during menopause or after pregnancy. The synergy of its organic astringent and firming ingredients assists in restoring tone and youthfulness to the intimate tissues.
Who Will Love It
Those concerned with restoring or maintaining the firmness, tone, or youthfulness of the intimate area.
Recommended Use
Apply with a tissue on the intimate area. Leave on.
For external use only. Discontinue use in case of discomfort or irritation.
Key Ingredients
Aloe Vera: Moisturizes, protects, soothes, and softens the skin
Red Algae: Protects against infections; moisturizes and softens the skin
Potassium Mineral Stone Powder: Natural mineral deodorant, astringent, absorbant, and purifying cleanser
Arginine: Stimulator, pH adjuster, revitalizer, promotes cell renewal and collagen production
Polysaccharides: Immediate and long-lasting moisturizer, maintains suppleness and elasticity, forms a firming film on the skin
Aloe Barbadensis Leaf Juice*, Propanediol, Potassium Alum, Glycerin (Vegetal), Chondrus Crispus (Carrageenan), Arginine, Levulinic Acid, Sodium Levulinate, Zinc Oxide, Galactoarabinan, Cellulose Gum, Potassium Sorbate, Aqua.