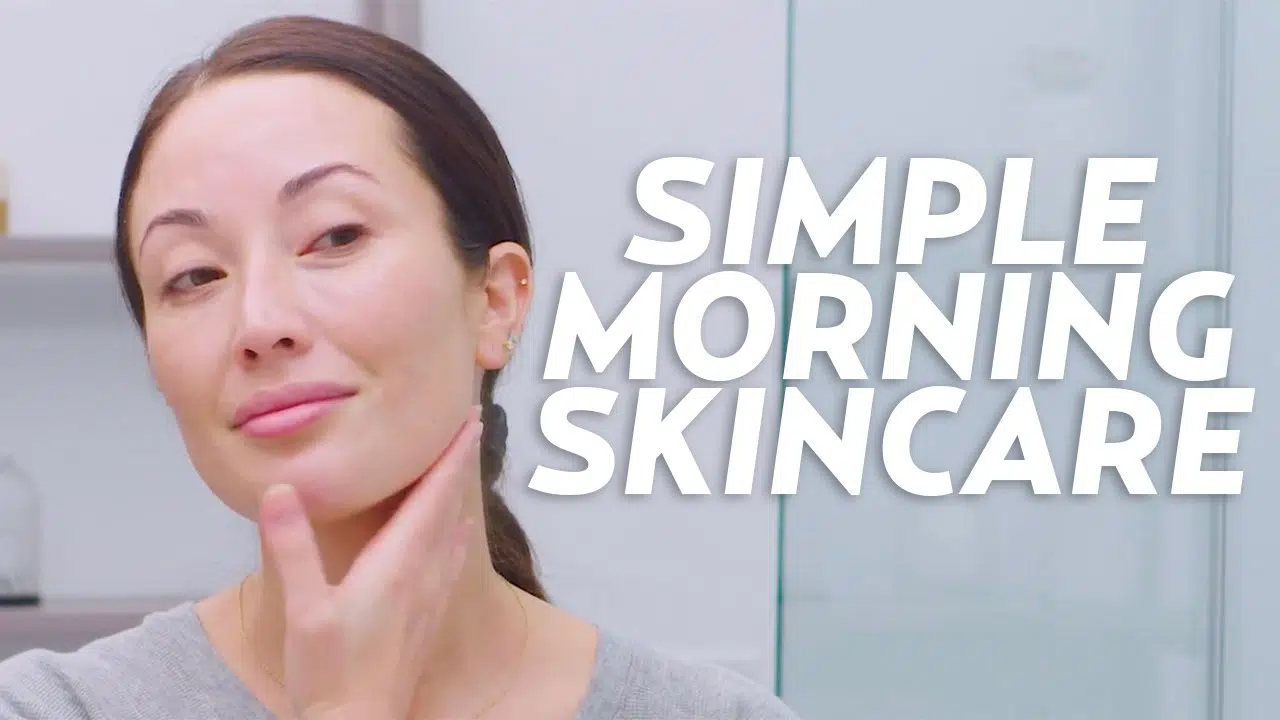 Simple & Effective Organic Skin Care Routines
Can a morning skincare routine be simple, yet effective? Absolutely. You may well find that the simpler your routine, the better it is for you.
The first thing you must do is cleanse your skin, ideally using a product that has alpha-hydroxy acids in it. This is because AHA cleansers can be gentler on the skin than other kinds of cleanser, especially when used in combination with other products. Water deactivates AHAs, so by the time you've finished cleansing your face you can move into using an active serum or moisturizer without your skin becoming irritated. There is a belief that you shouldn't use AHAs in the morning due to sun exposure—however, you should be applying sunscreen daily, which will counteract any potential irritation from sun exposure!
AHAs such as glycolic or mandelic acid, Australian caviar lime extract, and Tamanu and rosehip oil are all excellent ingredients to look for in your cleansers. Glycolic acid is super hydrating, while mandelic acid is gentler on the skin as the molecules are larger and thus don't penetrate the skin as deeply. Australian caviar lime brightens and smooths the skin, while Tamanu oil is soothing, and rosehip oil contains lots of antioxidants and vitamins to protect your skin. All these ingredients are excellent choices with a variety of benefits—however, it's ultimately about what works best for you.
In order to keep your morning skincare routine as simple as possible, you should also consider using a multipurpose cleansing product. A cleanser that also works as a toner will remove an entire step from your routine! You may want to consider using a cleansing brush to make this step more effective. A cleansing brush will vibrate the debris out of your pores, making your cleanser more effective. However, this is entirely optional and you may prefer the simplicity of not using one.
If you're trying to simplify your morning skincare routine, then you can skip over serums and essences and go straight to moisturizer. If you enjoy using serums and essences, then great! But these aren't essential, and if you use a moisturizer with active ingredients then you should be providing your skin with everything it needs. Look for ingredients that will help meet your skincare goals—for example, if you want to illuminate and brighten your skin, then you should look for ingredients such as Vitamin C, glutathione and melatonin.
You should apply your moisturizer when your skin is still a little damp after cleansing, as this will help the product penetrate your skin a little better, and thus be more effective. You only need a little, depending on how dry your skin is. Gently pat it into your face, neck, and even down onto your chest for maximum effectiveness.
Sunscreen is without doubt the most important part of your skincare routine. Sun damage can speed up the aging process and, of course, comes with a risk of developing skin cancer, so it is essential that you always use sunscreen. This must be the top layer of your skincare regime in order to be as effective as possible. Make sure you cover your entire face, your neck, your chest, and even the tops of your hands for maximum protection.
Sunscreen that is SPF 30 is a good baseline for your everyday life. However, if you know you're going to be in direct sunlight outside for much of the day, or you live in a particularly sunny climate, consider using a higher SPF product to ensure your skin is properly protected. You may also want to look for products that include Vitamin C and resveratrol, as these will boost the effectiveness of your sunscreen.
Many people don't consider their lips – but you should! Your lips need care that is a little different to the rest of your skin, so make sure you include lip balm as the last step in your skincare regime. While you might want to wear something heavier at night to ensure your lips are as moisturized and pampered as much as possible, you will want to pick something lighter for the daytime. This is especially true if you wear makeup, as a lighter lip balm that absorbs quickly won't interact with your lipstick and make it feel or appear different.
Look for products that have hyaluronic acid in for hydration. Something like rose absolute will also be good for soothing your lips if this is something that you feel you need. Ultimately, however, what ingredients you look for in your lip balm will depend on what you need from it, so do your research.
You may want your regular skincare regime to be a little more involved than this, but it's useful to have an easy, four step routine in your back pocket for those busy days where you just need to get out the door and go. Make sure you look for products that serve multiple purposes so that your routine is as effective as possible, and always do your research into which ingredients and products are going to best suit your needs.