The Top Trends And Tips In Spring Skin Care For 2022 With Organics
Ready to update skin care as greener spring blooms up? Let us transit from moisture-laden skin care tips for winter to softer spring skin care glam; together!
Get along and explore how to step up with these spring skin care tips and trends in beauty for spring 2022.
Spring 2022 Beauty Trends
Bloom Spring Glow With Organics
Spring skin care will incline towards products that soothe and calm skin after harsh winters. Organic and plant-based products such as fruit and leaf extracts will be; one of the top spring 2022 beauty trends. Also, the use of products, such as serums and dedicated eye creams that reduce wrinkles and puffiness under the eyes will be; on the rise.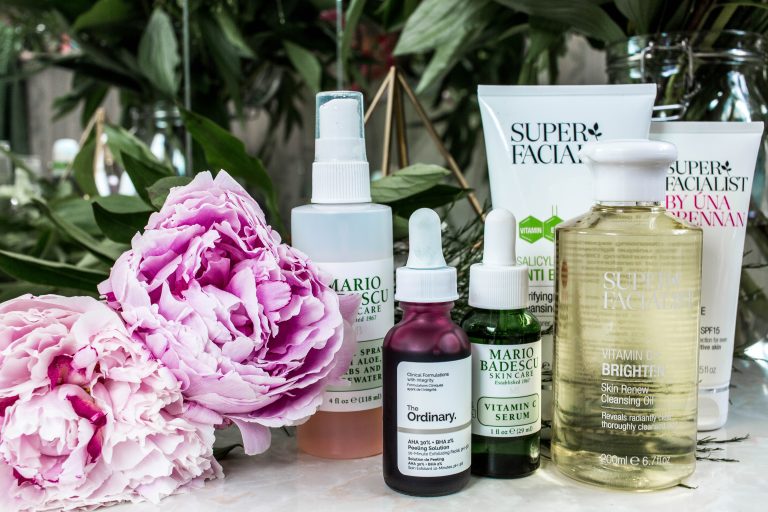 Comprehensive skin care will be another spring 2022 beauty trend rather than a multi-step regimen. Understand that less is enough. Know your products, their ingredients, and how they help your skin.
The same is true for spring 2022 beauty trends in the makeover. The use of lighter, softer shades such as peachy and pinky hues will work best for makeup!
Dewy spring makeup trends will be on the rise. For a dewy glow, use highlighters; and matte bronze to your cheeks instead of red or pink blushes.
Spring 2022 beauty trends will also focus on other areas of your skin. That includes lips, hands, neck, and scalp care along with the face. Thus, global trend evolves around taking good care of your skin as a whole. The concern most addressed will be how to reverse aging skin. 
Do not forget to use SPF on your hands, neck, and lips to protect your skin as a whole. Thus, lip balms with sun protection formulas are an absolute must to try!
Calming Spring Skin Care!
The use of ingredients that cool and calm skin; and do not irritate it; will be a hit this year. Some of them include:
Aloe Extracts

Niacinamide

Seabuckthorn Oil

Chamomile

Ceramides
Multipurpose face masks, specifically sheet masks, are still not out of the race. They will continue to glow and hydrate us to get the best of our skin this spring.
Try Biodroga MD Clear Sheet Mask with salicylic acid and zinc gluconate. A cellulose sheet mask that hydrates and help your skin get rid of impurities in just 15 minutes! Works best for skin prone to acne.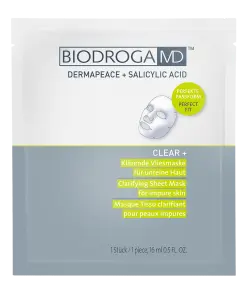 One of the top beauty trends for spring, rather; the whole year is environmental sustainability. The skin care brand lines will ensure that every product is cruelty-free and safe for the environment. Therefore, the effort is to market naturally derived products best suited for the environment and skin health.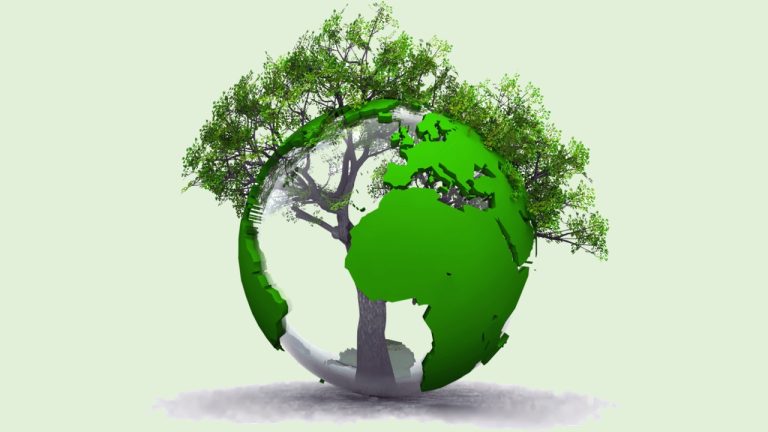 Spring Skin Care Tips 101
1-Use milder gel cleansers!
Springtime is the transition between harsh dry cold winters to scorching summers. Thus, your skin needs some spring skin care during this time to adapt to this transformation. At this point of the season, it's probably wise to go for milder gel cleansers. They do not completely dry out your skin and offer enough moisture to your skin for it to be healthy.
Moreover, this spring skin care is probably the best time to switch to mild cleansers without harsh chemicals; that contain organic ingredients. These organics are kind and gentle on your skin and cleanse thoroughly. They do wonders for sensitive skin specifically!
Spring Skin Care Cleansers
GM Collin Gel Nettoyant Doux – Oxygen Puractive Mild Cleansing Gel is alcohol-free; does not dry out your skin. It is a genius infusion of lemon peel oil, rosemary leaf oil, grapefruit peel oil, aloe vera, and other botanical extracts that enrich your spring skincare with a fresh, radiant look and deep cleanse.
Another option for milder cleansing is the use of micellar water. Micellar water consists of:
Pure Water

Moisturizing Glycerin

Mild Surfactants (used as cleansers)
You do not need water to wash it away. It is convenient and easy to carry. 
Try Sothys Micellar Cleansing Water! With natural mineral spring water from a protected source, moisture benefits of glycerin, and gentle, mild surfactants, it leaves your skin clean. 
These mild surfactants molecules join and form spherical micelles that help drag dirt off your skin. They work for all skin types. 
A study from 2008 shows the following benefits of glycerine on your skin:
Improves skin hydration

Leaves the integrity of the skin barrier intact

Protects against skin irritants

Hastens wound healing
These effects of micellar water make it a great hit during spring skin care.
Also, try Guinot Hydra Sensitive Gentle Cleanser infused with vitamins. It emulsifies and removes excess oil without irritating skin. A formula without allergens ideal for sensitive skin!
In a nutshell, spring cleaning is all about letting your skin adapt to this seasonal change and cleansing it gently. Later on, as we advance into blazing summers, you may switch to deeper acting cleaners that work for all skin types.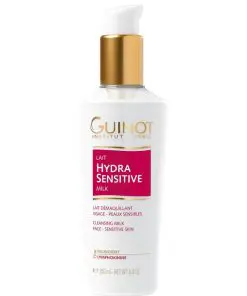 2-Exfoliate winter skin (as well as your lips)
The next tip for spring skin care is exfoliation. Winter leaves you with dry and dull-looking skin that you need to shed off. Exfoliation clears the dead skin cells that make your skin look dull. The best time to go for it is during the spring skin care routine. Get off with the dead flakes and revitalize your skin with a fresh look. 
Well, there are two ways by which you can do so. The first is using mechanical (or physical) exfoliators. And second is chemical exfoliators. 
With the use of physical exfoliators, you remove dead skin mechanical friction. Physical exfoliators may sound a bit harsh on certain skin types. Thus, you may go for chemical exfoliators. 
In this case, the ingredient used; itself does the work of exfoliation for you. Examples of such exfoliators include face acids, such as alpha and beta hydroxy acids (AHA and BHA).
Thus, as you exfoliate:
Newer skin cells appear at the surface

Skin tone and texture even out

Moisturizers absorb better

Circulation to your skin improves

The appearance of ingrown hairs reduces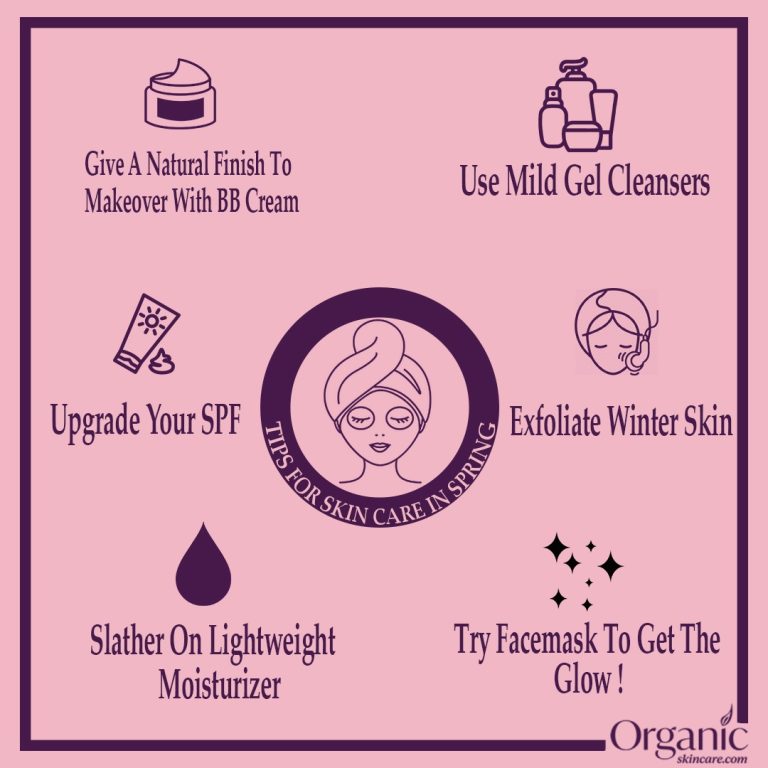 Spring Skin Care Essentials; Exfoliators
Eminence Citrus Exfoliating Wash is a two in one formula. It washes away dirt and exfoliates dead skin as it is choke full of Shea butter extracts, meadowfoam seed oil, and citric acid goodness. 
Citric acid is an alpha hydroxy organic acid. That has dual effects on the skin. At higher concentrations, they act as peeling agents. That removes dead cells and allows newer ones to take over. 
As ultraviolet rays strike skin cells, they cause cell death, DNA damage, and inflammation. AHA prevents these effects by creating a physical barrier at lower concentrations.
Always wear full SPF coverage when using exfoliators. As they remove dead skin, your newer cells become more prone to the effects of UV rays.
Another ingredient that acts as an exfoliator is sulfur. Sulfur is a known keratolytic. That is, it breaks down dead keratin. Thus revives your skin at a cellular level. It allows your skin to increase its firmness, smoothens, and brighten up. Also, sulfur is antimicrobial. 
Ilike Sulphuric Exfoliator exfoliates, regenerates the skin. Also, it moisturizes. Thanks to the goodness of honey, it combines! Moreover, it helps to clear suntan skin and improve rosacea.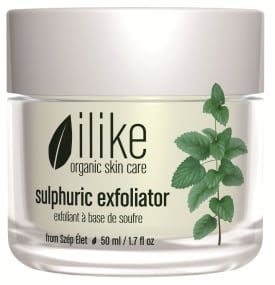 How to exfoliate your lips?
Another spring skin care tip is to exfoliate your lips. They are the part where you see the drying effects of winter the most. The flaky dry lip area needs exfoliators to get rid of dead cells. Next, you need to hydrate them with lip balm. 
The ingredients to look for while choosing lip exfoliators are:
Glycolic Acid 

Citric Acid

Lemon Oil

Peppermint Oil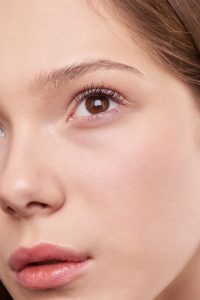 Eminence Organics Lip Trio Kit is the best for a complete lip care solution. The kit includes:
Lip Exfoliator

Plumping Masque

Lip Balm
 With a genius infusion of exfoliators such as glycolic, salicylic, citric acid, lemon, peppermint oil, and plant extracts, it helps you to bid farewell to the chapped dead skin-loaded lip area.
The plumping masque with essential oils, vitamins, and yeast extracts makes lips look more supple, soft, and silky smooth.
Finally, lip balm with shea butter milky moisture locks in the effects of exfoliator and masque. Thus overall makes it a whole lot better altogether!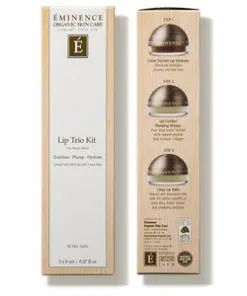 3-Wear Lightweight Moisturizers
Slather on moisturizer. But this time, wear lighter ones for warmer weather. That is especially true if you have oily skin. Spring skin care is not about aggressive moisturization. Opt for a moisturizer that says it wouldn't clog pores. 
Switch to moisturizers that are hydrating yet lighter. Some include hyaluronic acid, glycerin, hazelnut oil, jojoba oil.
Hyaluronic acid is incredible for hydrating your skin. It makes your skin look plumper.
Glycerin moisturizes skin by working as a humectant. That means it absorbs moisture from a nearby source and hydrates skin cells. It is light in weight and does not get your skin to have excess oil or feel heavy.
You may want to dilute glycerine before using it. Combine jojoba oil with hydration-boosting rose water, and that's it!
Another among spring skin care essentials is jojoba oil. Study shows that jojoba oil can keep your skin moisturized for up to 24 hours. Moreover, it enhances the skin barrier too.
Furthermore, all organic moisturizers are choke-full of moisture goodness without being heavy on your skin. There are tons of organic options if you want to use lightweight moisturizers that are super cool at hydrating as per spring season skin care.
Spring Skin Care Moisturizers
Vitamins are a rich source to replenish your skin. That is incredibly true for vitamin C! Image Skin Care Vital C Hydrating Intense Moisturizer combines vitamin C, hyaluronic acid, and shea butter. It does not overload your skin with excessive oils and, at the same time, nurtures your skin with intensive moisture too.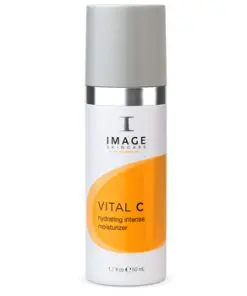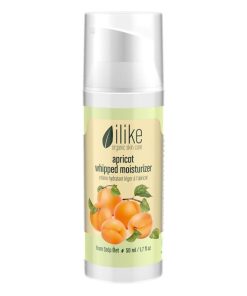 Stonecrop is a rich flavonoid that calms inflammation and soothes your skin. The same is true for malic acid. Furthermore, stonecrop has some skin brightening effects too.
Lemongrass oil has effects against microbes, primarily fungi.
Studies suggest that omega 3 and 6 fatty acids improve skin conditions like dermatitis, acne, and psoriasis.  
These organics-rich products may be the best for you to give a try during this spring skin care. 
4-Upgrade Your SPF (Yes! even during these cloudy days)
You may wonder you don't need it at the moment. And that sun only damages when it is scorching outside. However, UVA and UVB can damage your skin even when it is not too sunny. Thus, wear your SPF even during spring skin care.
5-Give A Natural Finish With BB Cream
Get a perfect finish for your makeover with BB coverage that evens your skin tone with a charming spring glow. A BB cream may hydrate, smoothen and protect your skin with its sun protection formula. This spring, revive a clean, light, and natural look to your makeup that you will love!
Dr. Grandel Perfection BB All-in-one BB Cream is a multipurpose product. It optimizes your complexion, soothes redness, conceals blemishes and fine lines, and hydrates your skin for a flawless makeover. Moreover, you get some bonus sun protection with an SPF of 20.
6-Try Face Masks to get the glow
Spring skin care may be the best time to get glam and glow back to your skin. Thus, use face masks that help your skin brighten up once again. One of the spring skin care essentials is a clay mask. Clay masks have numerous effects on your skin.
A study suggests that the use of clay on your skin for fourteen days improves the level of collagen. Thereby, it improves skin elasticity and firmness.
Another study claims the well-known effects of clay against microbes.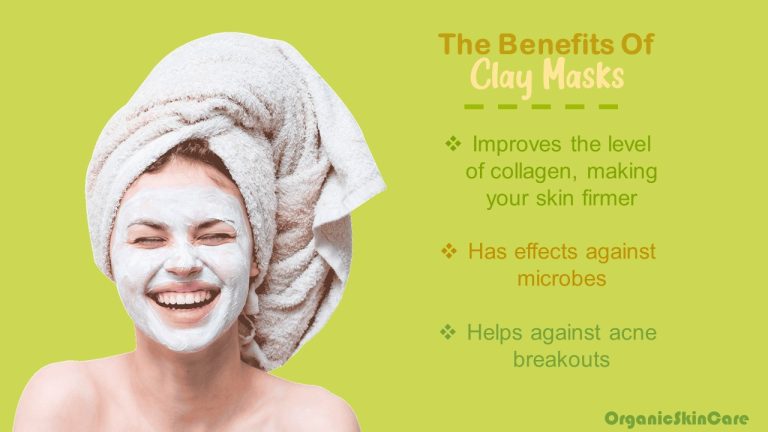 Sothys Purifying Two-Clay Mask rebalances and smoothens your skin. With both green and white clay, along with salicylic acid, this face mask tightens pores, exfoliates, and intensely purifies your skin. Also, it minimizes sebum production, ideal for oily to combination skin.
A study from 2012 shows that a combo of clay masks with jojoba oil may help skin with acne vulgaris.
Try Purifying Mask From Emerge Labs! It combines essential oils such as jojoba and avocado oil with kaolin and green clay. That draws away impurities to the point of perfect cleansed skin without breakouts.
Spring skin care is all about preparing your skin for warmer weather. Do not forget to exfoliate your skin post-winter. Let newer cells get to the top of the skin surface and rejuvenate!