Top Organic Skin Care Coupons, Promo Codes And Deals On Organic Skin Care Products For 2023
A naturally glowing skin is everyone's dream! That too with all the organic skin care products that neither harm your skin nor your planet. Get a radiating, flawless smoother face with the best organic skin care products from our top picks! All the top-notch organic skin care products for 2022; are put together for you in one place.
Limited Time Only
Buy Quantity Of 2 Products Get 5 Free Samples Worth $15 Plus If You Spend $350 Get A $70 Free iLift Eye Serum For Fine Lines, Puffiness, and Dark Circles. Total of $85 of Free Gifts
The Best Organic Skin Care Products For 2022 (that promise results)
Best Face Wash For Dry Skin
Infused with lemon, lemon-grass, herb oils, and Bioflavonoids!
This cleanser is best to provide moisture balance to the skin.

The cleanser provides you with silky soft, clean skin after removing any impurities and makeup.  

This cleanser is prominent in providing the best vitamins needed for cleaning the face, neck, and eyes in just one step.
GM Collin Lait Nettoyant Hydramucine Cleansing Milk
Restores moisture, Paraben free, essentials oils, and active ingredients!
This cleanser is very beneficial for the skin's radiance.

It has a very creamy texture that makes it very easy to remove any skin impurities.

Exclusively, it has many active ingredients that dissolve sebums(oily secretion of the sebaceous glands). 

It is enough to remove makeup by gentle massaging of the face, and no separate eye makeup remover is required to be purchased.
With Silk Proteins, Rice Oil, and Mild Surfactants!
The silk proteins and rice oil used in this cleanser thoroughly remove the makeup and skin debris.

It is good to use for those having dry skin.

This cleanser is best to use with hot water for a pleasant feel to the skin.
Best Face Wash For Sensitive Skin
Ilike Organics Rose Petal Cleansing Milk
With soothing Rose Petal extracts, enriched with rose oils, and vitamins!
The combo works best for sensitive skin types.

It is one of the finest cleansers for skin damaged by suntan.

The fragrant rose petals fused with organic ingredients make the best combo to remove any excess impurities from the skin.
Nelly De Vuyst Cleansing Milk Hydrocell
Packed with sweet Almond Oil, Hazelnut Oil, and Aloe Vera Extracts!
To get clean and moisturized skin, use this cleanser to remove impurities and, most of all, remove any waterproof makeup also.

The key ingredients like sweet almond oil, hazelnut oil, and aloe vera extracts are enough to remove any traces while taking care of the hydrolipidic film.

For the best results from this cleanser, use it with the toner suitable for your skin type and try to see the difference by yourself.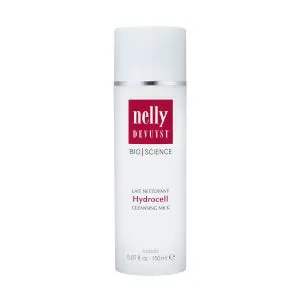 Best Face Wash For Glowing Skin
Grandel Puriface 2-in-1 Cleansing Foam
Mild fruit acids, 2-in-1 cleansing action, Plants-based surfactants!
This cleanser gives the best cleansing action with the mild fruits acids working for a fair complexion, giving the face a radiant look.

The cleanser foam is not preferred to apply around the eyes.

For the best results of this cleansing foam, use moisturized hands and massage them around your neck and face with lukewarm water. Buy it to see the difference for yourself!
YonKa Lait Nettoyant Cleansing Milk For Face and Eyes
All skin types, two-in-one cleansing, Paraben free
This cleanser is 85% of natural origins, giving skin a smooth and soothing finish.

This cleanser is a one-wiper and cleanses any dirt, pollutants, and makeup, including the eyelashes and eyelids.

It maintains the natural skin balance, giving it a clear and sublime look.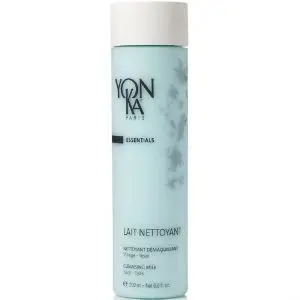 Ilike Organics Mineral Exfoliating Wash
oily, sensitive skin type, lavender oil, vitamin F, Certified organic ingredients 
This exfoliant is made with certified organic ingredients and is best to remove dead cells, balancing out the oil.

Lavender oil is best to combat the effects of inflammation.

Additionally, this exfoliating wash relieves skin from complications like psoriasis and eczema.
Eminence Citrus Exfoliating wash
Lime juice, Meadowfoam seed oil
This exfoliating wash is very effective against pores, dulling impurities, and radiant complexion.

The meadowfoam seed oil hydrates and lock the moisture, which makes it suitable to be used by all skin types.

The perfect mixture of grapefruit and shea butter serves as antioxidants. It also helps in repairing the skin from the inside.
GM Collins Intensive Exfoliating Gel
With Eucalyptus, lemon, grapefruit, and other plant extracts, For all skin types, Paraben-free
This innovative enzymatic gel with a fresh spring scent is very effective in exfoliating dead cells and brightening the complexion, which is effective in refining the skin, making it pure and radiant.

It is paraben-free and contains all the ingredients necessary for almost all skin types, even the sensitive.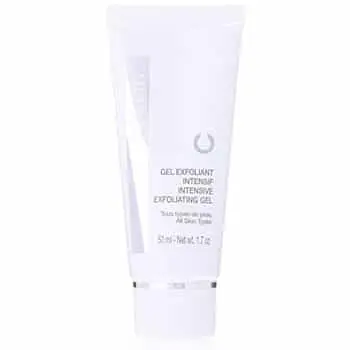 Yonka Guarana scrub exfoliant
Paraben-free, With plants extracts, 96% natural ingredients, wrinkles, and saggy skin!
This scrub exfoliant has a triple exfoliant action which has three purposes:
To purify.

To polish.

To invigorate
The guarana mixed organic brown is good against wrinkles and saggy skin. The exfoliant on the skin provides a very smooth, brightened, and luminous complexion.
Nelly De Vuyst Exfoliating Gel
Loaded with soothing bioflavonoids, for sensitive skin!
This sensitive exfoliating gel is effective for those facing the challenges of dead skin cells. This exfoliant gel not only removes them but also gives the tightness needed for the skin.

It has some strong anti-pollutants that remove the toxins and impurities accumulated at the skin's surface.

It is most suitable for sensitive skin types but can be applied safely to those having other skin types.
Best Serum For Dull Looking Skin
Vitamin C Serum Plus Antioxidant
Treats your skin with Vitamin C, E, A, and salicylic acid combo!
Vitamin C helps your skin against oxidants and sun damage. Also, brighten up dull and dry-looking skin. Thanks to its gentle hydrating effects! It boosts up collagen formation, reclaiming your youth.
Read here: 7 Daily Essential Vitamins For Skin Care!
Physiodermie Chrono Action Serum
With Hyaluronic acid and Vitamin C Duo!
Hyaluronic acid rejuvenates your skin with moisture, and vitamin C calms the stressed-out skin.

The serum is best for giving a lightening effect and reducing surface darkening.

It works well to give skin a younger look while doing action on anti-aging.

It is best suited to provide a radiant effect to your skin complexion.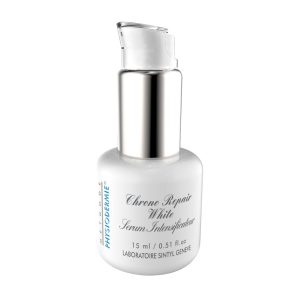 Grandel Vitamin infusion serum
Pores refining moisturizing serum with Vitamin B episomes and Vitamin C!
The key active ingredients include vitamin B episomes that help in giving skin much-needed moisture and regeneration.

Vitamin C makes it look fresh and helps those having sensitive skin as well.

Also, this serum is a perfect vitamin fusion for making the skin look younger.
Best Serums For Acne-Prone or Oily Skin
Nelly De Vuyst BioAcne Serum
Combines Salicylic acid, tea tree oil, Lavender oil, and thyme extracts
This effective serum specifically targets pimples and pores, which is a good option for those having acne-prone skin.

The serum also cures soreness, redness, or any blemishes on your skin, making it healthy again.

Salicylic acid and Vitamin C as their main ingredients, which make it favorable to be used by those having oily and acne prone skin. 
Acne Drying Lotion | Antidote
Salicylic acid, sulfur and zinc! For acne blemishes that take forever to leave your skin!
Antidote acne drying lotion reduces the appearance of acne scars. Sulfur, zinc, and salicylic acid exfoliate; deeply cleanse your pores and make the dead cells fall off. Calamine soothes and calms your skin, making it a complete antiseptic solution (and spot treatment).
Best Serum For Aging Skin
Hyaluronic acid, Retinol, Green Tea, and Kola nut Extracts
Retinols are indispensable when it comes to reversing skin aging. However, sometimes it can cause itching and dryness too. And here is where the action of hyaluronic comes into play. 
Hyaluronic acid enlocks moisture into your skin, making it plumper. Moreover, it reduces wrinkles and fine lines.
Green tea extracts further calm your skin and even brightens it up!
Read here: 7 Tested Green Tea Benefits To Step Up Your Skin Care!
An effective serum for eye area with hyaluronic acid and biopeptides!
The signs of aging, yeah! Most apparent under the eyes. Ilift eye wrinkle serum works best for:
Fine Lines

Eye Puffiness 

Dark Circles
A top notch eye serum that effectively calms distressed skin. Get a moisturing effect with a firmer under eye area!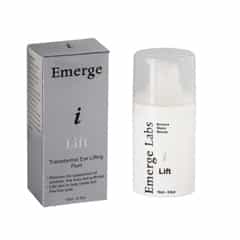 Best Serum For Sensitive Skin
Grandel Sensicode Oil Serum
Evening Primrose, Meadowfoam Seed oil, and Borage Seed Oil
Research show that evening primrose:
Reduce skin redness

Evens out your skin tone (reduces roughness)

Protect moisture loss
The borage seed oil and primrose are perfect blends to relieve inflammation and irritation problems.
The added Meadowfoam seed oil is beneficial for skin moisture and prevents it from drying out. The skin feels a soothing effect after applying.
That makes it an excellent choice for those having sensitive skin.
ILIKE ORGANICS PHYTO-LIFT SERUM
Specifically for ECZEMA (and dry skin) with soothing plant extracts!
It combines flaxseed, Hop, Clover, Yucca, Hungarian Paprika, and Lavender Oil.

The serum is specifically for women suffering from severe skin allergies.

Use this serum for scaly, sluggish skin problems.

The serum balances the overall hydration of the skin.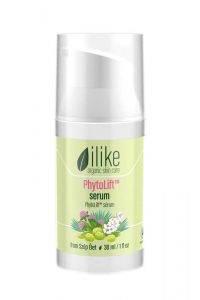 Best Face Masks For Sensitive Skin
PHYSIODERMIE CHRONO BALANCE MASK
For Dry and Sensitive skin; a Kaolin/Cellulose blend, with Essential fatty acids, Vitamin E and Allantoin!
This mask gives a purifying effect and balanced effects on the skin.

It is very beneficial in removing the brown spots and improving the overall tone and texture of the skin.

Kaolin provides balance for dry and sensitive skin, giving it a glowing complexion.
YONKA MASQUE 105 PURIFYING CLARIFYING MASK
For Dry and Sensitive skin, Paraben free With Montmorillonite, Bentonite Clay, Lavender, and geranium oil Kaolin!
This mask gives purifying, smoothing, and soothing effects.

The mask is enriched with lavender oil to counter irritation, inflammation, and redness. Kaolin helps remove impurities from pores. Geranium oil is beneficial for firming the skin.

With 99% of the natural ingredients used, this mask renews the former radiance of the skin.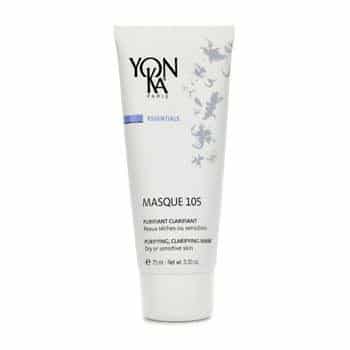 Combines Bisabolol, Salmon DNA, and Allantoin!
Salmon DNA, also called the youth vaccine, is a skin renewing method in recent skin care. It enriches your skin with collagen and elastin, improving its firmness. That

makes the skin become soft and fully moisturized.

It contains salmon DNA along with soothing botanicals, which not only hydrate it but are also beneficial in making skin softer and fresh.

The mask is good enough to soothe inflammation and increase skin moisture.
Best Face Mask For Aging Skin
Best for PREMATURE AGING of skin, with CHAGA MUSHROOM, and MOSS EXTRACTS!
This mask is for those having premature aging effects. This mask gives restoration effects to the skin.

Overall give a very radiant, smooth, and youthful skin complexion.

Chaga mushroom extract and moss extract are added for the radiance effect, while birch leaf cell water counters the effects of premature aging.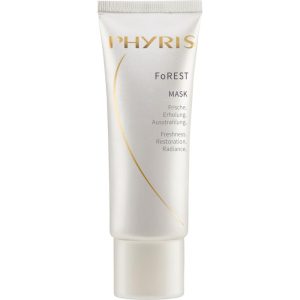 Best Face Mask For Dry Skin
Grandel Timeless Sleeping Cream And Mask
With Organic Beech Bud, Edelweiss Extract, and Essential Oils!
The mask and cream combination will give a smooth, firmer appearance after a good amount of sleep.

The highlighted ingredient used is the "Beech Bud's extract," which is effective against dry, dehydrated skin by improving the skin's moisture. It is also preventive against any fine lines and wrinkles.   

An ingredient like Edel Weise extract is a powerful exfoliant that is more effective than vitamin C. It helps to keep the skin free from any kinds of wrinkles.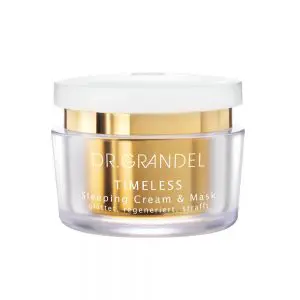 Best Face Mask For All Skin Types
For every skin types; with Bamboo Charcoal!
This mask is excellent with bamboo charcoal making it the best choice to be used by all skin types.

It not only sways any excess oil but also eliminates micropollutants affecting the skin.

The bamboo charcoal also balances the skin texture, making it replenished and revitalized from the inside.
Ilike organics apricot whipped moisturizers
A silky blend of Apricots, Vitamins, and Bioflavonoids!
This moisturizer contains apricot, which serves as a medium for the movement of vitamins in the skin and revitalizing.

It has a deeper cleaning effect skin surface, which makes it suitable for oil-deficient, normal, aging, and non-sensitive skin types.

This moisturizer is from 100% certified organic ingredients.
Eminence calm skin chamomile moisturizers
Calming Chamomile tea, Aloe Vera, Shea butter trio!
The chamomile moisturizer reduces inflammation and redness and gives a calm and clear complexion.

The aloe vera is a fast-absorbing moisturizer that provides a balancing and soothing effect.

It contains ample vitamins and antioxidants that provide a youthful and radiant complexion.
Grandel Hydro Active Moisturizer
Intensive moisture care with moisturizing oils! 
The moisturizer is ideal for dehydrated skin (skin lacking moisture).

Babassu oil is very effective against dry, flaky skin and eczema.

It protects the skin from drying out, and moisture loss, making it feel relaxed.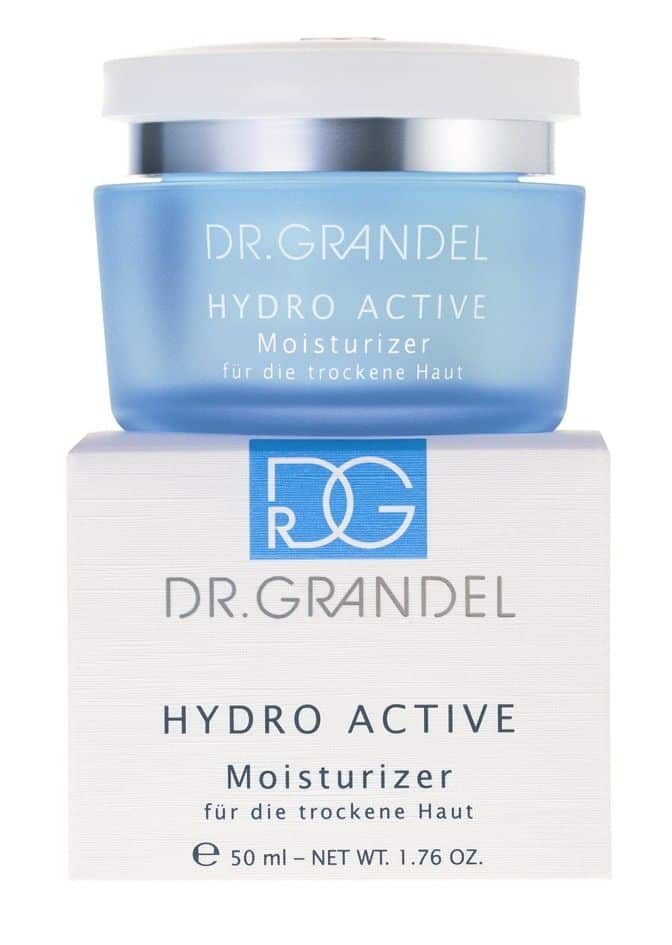 PHYRIS MOISTURIZING SENSITIVE SKIN
For Sensitive skin type; With squalene, Japanese Cedar Bud!
The moisturizer is excellent for sensitive skin with intensive moisture to reduce the fine lines caused due to dryness.

Japenese cedar bud stimulates the cell to renew and results in radiant, smooth, and strengthened.

Squalane holds the skin moisture and improves skin resistance.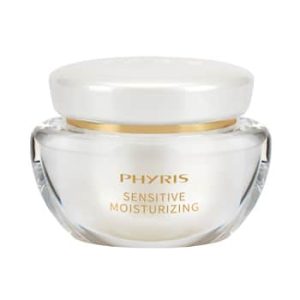 Natural skin care calms your skin. Avoid using harsh chemicals on your face. Always look for skin care ingredient combinations that go together (combos that are skin care friendly). Build your skin care around it and practice it consistently.
And don't forget to try the best organic skin care products to rejuvenate your skin and give your skin care regimen a sure-shot boost!