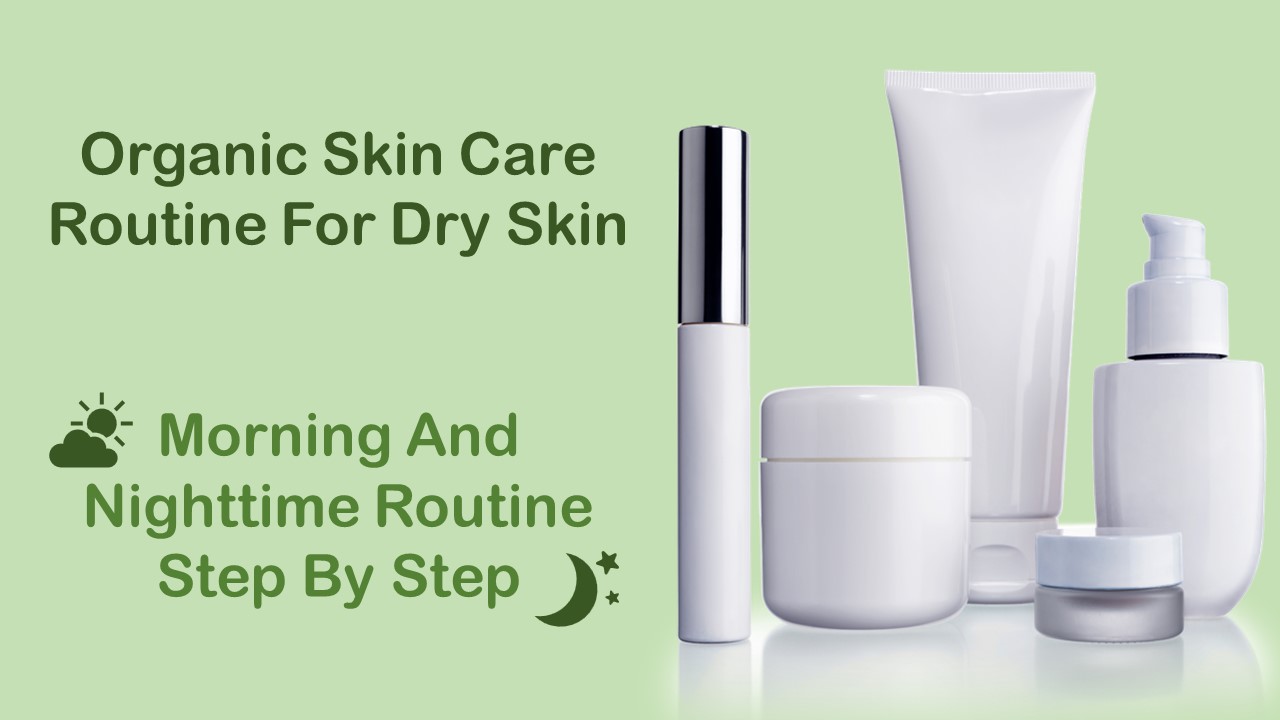 The Best Organic Skin Care Routine for Dry Skin In 2023
Taking care of skin is one of the most critical parts of health care on a daily basis. Dry skin is not only uncomfortable. It can also be painful and harmful to the body. After all, cracks and cuts in dry skin can allow bacteria and pathogens into the body. That's where a good skin care routine for dry skin comes in.
Winter weather highlights the problem of dry skin. The cold tends to deprive the skin of the necessary nutrients it needs for repair and rejuvenation. All that dry air simply saps it away, and it takes a good skin care routine to put it back.
Since winter is so hard on the skin, it's a fantastic time to update a skin care routine. Skin needs proper nutrients and moisture added back, or it will break down. However, setting up the appropriate nutrients can be tricky, since bodies can react negatively to certain substances.
The easy answer to this is using ingredients found naturally on earth. These natural ingredients are efficient, safer, environmentally-friendly, and generally more effective than their synthetic counterparts. That's why organicskincare.com only uses certified organic ingredients.
To that end, organicskincare.com has curated products that specifically help dry skin rejuvenate itself. Building these into a routine often helps drive dry skin away for good.
Morning Skin Care Routine for Dry Skin
The morning skin care routine for dry skin prepares the skin for the rigors of the day. The routine is designed to protect skin and keep it looking great throughout the day without the harshness some products employ.
Cleanser
A cleanser serves two purposes, removing buildup and preparing skin for the day. The cleanser included in a skin care routine for dry skin must be gentle. Otherwise, it strips skin down. Be careful of foaming cleansers.
Additionally, consider restraining exfoliation to a few times a week. This change gives the skin time to heal while still allowing dead skin cell removal.
Toner
Facial toners are fast-absorbing liquids that help balance Ph and remove any excesses left on the skin. When considering a toner for dry skin, ensure it does not contain alcohol. Alcohol is a common ingredient, but it dries skin out even more rather than helping moisturize.
Serum
Serums concentrate specific nutrients for the skin. These apply lightly, so they do not clog the pores. In the morning, a facial serum with vitamin C can help the skin form a barrier to protect against the rigors of the day.
Moisturizer
Moisturizer is a vital part of any skin care routine for dry skin. In this case, a richer moisturizer works best. Additionally, you can try Eminence Bright Skin Moisturizer SPF 40 which offers a great mix of beneficial ingredients without the oily residue many women find annoying.
Eye Cream
The skin around the eyes is incredibly sensitive. Unfortunately, this means it dries out quickly too. The specific formulation goes into eye creams to counter this. A day eye cream will also be light enough to put makeup on over without smearing.
SPF
Perhaps the most crucial part of a morning skin care routine for dry skin is applying SPF sunscreen. Sunscreen blocks the most damaging radiation from reaching the surface. Over time, this has a myriad of benefits, including avoiding melanoma cancer.
Night Skin Care Routine for Dry Skin
The night skin care routine for dry skin is an opportunity to heal. The body is already resting, so ensuring it has the proper nutrition and moisture during this time does wonders for the state of the skin.
Cleanser
Cleansers for nighttime skin care routines for dry skin will remove any makeup, dirt, and other debris from the surface. It's important to pick a gentle but effective option; otherwise, the skin will not improve. Some dermatologists also swear that nighttime is the best time to exfoliate, though not every day.
Serum
The next step is facial serum, which differs from the morning variety. An excellent nighttime serum contains more hydrating ingredients, as well as powerful ingredients like retinol. These ingredients are great for nighttime rejuvenation.
Moisturizer
No skin care routine for dry skin is complete without moisturizer. Using moisturizer overnight offers it a chance to work without worrying about whether it interferes with other complexion items. In many cases, a richer moisturizer can be used than during the day.
Eye Cream
Eye cream is simply specially formulated moisturizer and repair for the skin around the eyes. It offers a bevy of benefits for that particularly sensitive skin, including reducing the look of undereye shadow come morning.
Skin Care Pick-Ups for Dry Skin
Masks are a fabulous way to get a little bump in moisture and nutrients. While they're a great part of any organic skin care routine for dry skin, they should not require daily use. If they are, then another product needs to change out for not doing its job.
Sheet Masks
Sheet masks are among the most ubiquitous beauty tools with a devote following. They're easy to use and relatively mess-free. However, if your skin is sensitive, the mask may force it to absorb things that do not benefit it.
Gel Masks
Gel masks are a great alternative to sheet masks. The gel is simply slathered on the face, left for a while, and then washed off. This option is also a great choice for environmentally-minded consumers since the only waste is the tube.
Clay Masks
Clay masks offer a variety of benefits to dry skin. Clay masks require a little more care to pick out for dry skin, but the gentle exfoliation and pore unclogging cannot be beaten. Look for clay mask products formulated specifically for dry skin to avoid compounding the dryness.
Wrap Up
Developing skin care routines is all about listening to what works for the body. This outline is effective for most people, but everybody is different. For some, this routine will change how they look at skin care routines. For others, it won't be quite as fabulous.
One of the significant determiners in skin care products is allergies. These can prevent people from fully utilizing the options available. Additionally, using something the body is allergic too can make things worse, not better. This routine can alter to fit those needs.
Ultimately, every woman needs to find what works for her skin. The basic routines outlined recommend products to help end dry skin safely and organically. These products are well-loved. Organicskincare.com loves hearing from its customers, either on social media or in the comments below.