GM Collin Puractive + Cleansing Gel – 7oz
🔍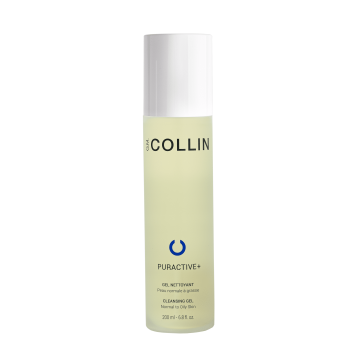 GM Collin Puractive + Cleansing Gel – 7oz
$38.00
This gentle foaming and refreshing cleansing gel:
Removes makeup, excess sebum, and impurities.
Leaves the complexion looking and feeling supple and refreshed.
Labor Day Sale 15% Off Code: labor22
Description
GM Collin Puractive + Cleansing Gel
A revitalizing facial wash that purifies your skin. The gentle foaming gel-action removes sebum (oil), dirt, and impurities from pores. Invigorates dull skin with a fragrance-free formulation that leaves your complexion radiant and glowing. Normal and oily skin types can use this cleanser for a refreshing, deep cleanse that leaves skin smooth.
Benefits:
For normal to oily skin types
Removes excess sebum and impurities
Complexion looks and feels supple and refreshed
Directions:
Lather with wet fingers until foaming
Disperse cleanser gently in a circular motion around the face and neck
Splash cool/lukewarm water onto face to remove and dab dry with a towel
Use daily: morning and evening