10 Aesthetic Trends in Beauty and Organic Skin Care for 2022
Skin health and wellness is an ever-growing area. With the advent of thousands of skin care lines; there is the emergence of newer and better trends now and then. These trends determine the future flow of skin care. What will work and what wouldn't! Here we dive into the top aesthetic trends in beauty and skin care for the 2022. 
Keep reading to explore all about aesthetic trends in skin care with bonus super ingredients that will be a hit for the year 2022.
Organic Skin Care Market Trends And Sales
The organic skin care market trends will continue to rise. According to Technavio, the organic skincare market size will grow by $ 1.81 billion by 2024. 
The rise in compound annual growth rate or CAGR will be 6.93 during 2019-2024.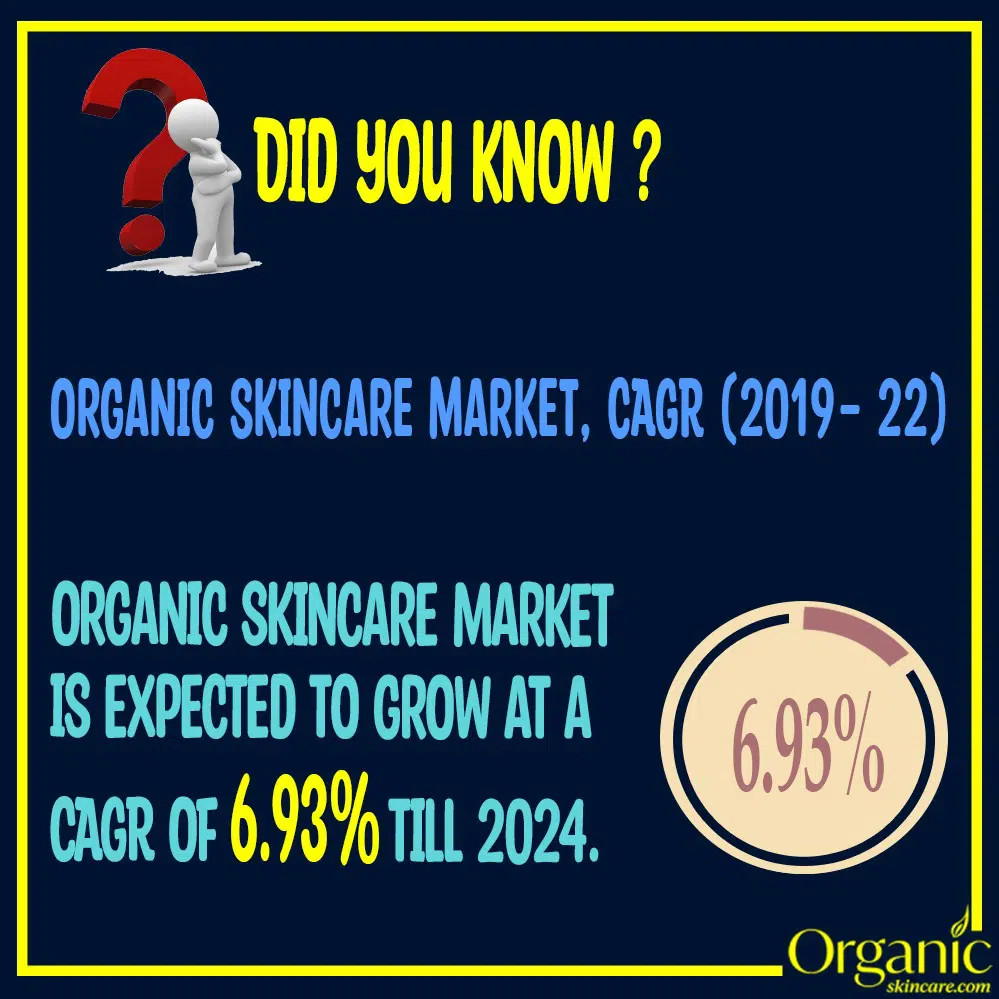 That surge in the skin care market will be highest for North America. North America will record a growth rate of 34.87% more than any other region. The other key markets for organic skincare products will be the US, China, Germany, Canada, France, Japan.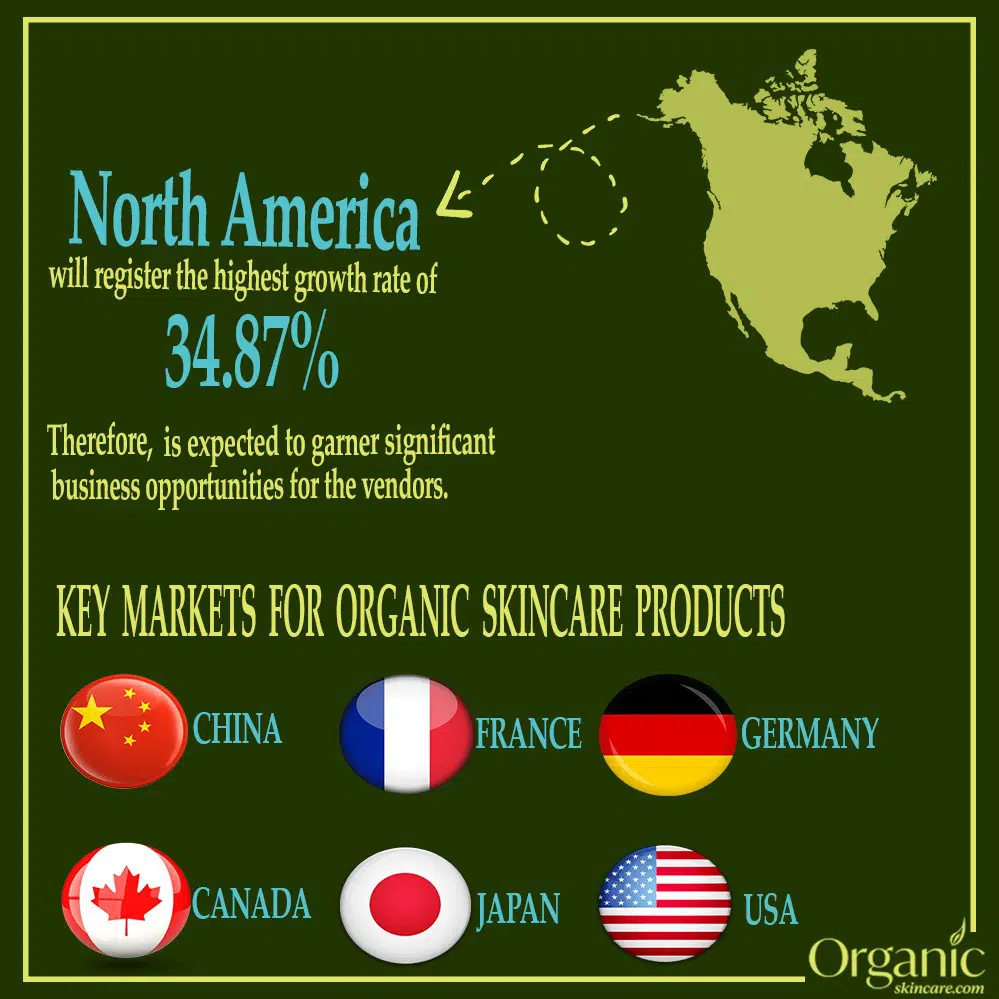 Top Aesthetic Beauty And Skin Care Trends For 2022
Let's explore the expected aesthetic trends in the beauty and skin care market for the following year; together!
Barrier Supporting Skin Care
The outermost layer of your skin is called the stratum corneum. That is the natural skin barrier. Stratum Corneum is; described as a brick wall. That consists of cells called corneocytes which are mounted together by lipids. 
The barrier maintains  an acidic pH on your skin. That, in turn, favors the growth of beneficial bacteria. Without the natural skin barrier, all potential pathogens and microbes can infiltrate your skin. Also, this barrier retains your skin's moisture and prevents water from evaporating.
All the skincare products you apply to your face act directly on your barrier surface. Hence, it is crucial to know what saves and what; destroys this barrier and its functions.
These barrier properties are now recognized more and more. That may make it up as; one of the aesthetic trends in beauty and skincare for 2022. Many skin care lines now incorporate this idea in their products and claim to protect your natural skin barrier. 
Studies suggest the role of natural oils in restoring your skin's homeostasis. Following are the natural oils that maintain the skin's natural barrier: 
 Olive oil

 Sunflower seed oil

 Coconut oil

 Argan-oil

 Avocado oil 

 Jojoba oil

 Pomegranate seed oil

 Almond oil

 Bitter apricot oil

 Rosehip oil

 Shea butter
Eminence Apricot Body Oil uses this idea and revitalizes the look and feel of your skin. It combines grape seed and jojoba oil too.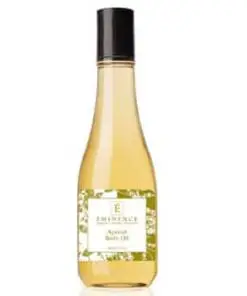 Marshmallow Melt shea butter cream is chock full of Shea Butter, Cocoa Butter, Jojoba Seed Oil, Soybean Oil, Aloe, Organic Cucumber Extract, and Vitamins A & E. All the natural extracts support the skin barrier's integrity.
Always use products that match your skin type to protect the barrier. Avoid the use of harsh exfoliators. Also, do not overdo exfoliation.
Many microorganisms are natural inhabitants of human skin. 
They constitute an ecosystem. If there is an imbalance in the growth of this normal flora, it favors the growth of pathogenic bacteria. Even some skin diseases attribute to altered microbiota. One of the factors that alter this balance include; changes in skin pH.
The normal pH of human skin on average is below 5. That is optimum for its resident flora. If this pH changes, the resident microflora is dispersed.
Probiotics are the bacteria that make up your microbiome. Studies suggest the role of probiotics in various skin diseases such as acne, eczema, dermatitis, and allergies. Furthermore, probiotics protect skin against UV-induced damage.
On the other hand, prebiotics is nutrients that flourish the probiotics. 
Postbiotics are the by-products of bacteria. 
You can find combinations of prebiotics and probiotics in various skin care formulations. For instance:
Dr. Schrammek ProbioSense Sensitive is an extensive repair of your skin barrier and strengthens skin flora.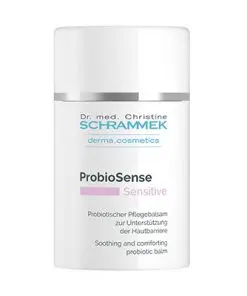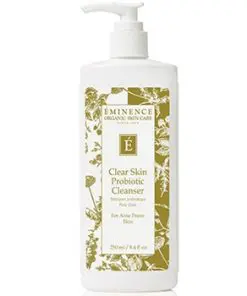 Ampoules will be one of the aesthetic trends forecasting 2022 in skincare. They are one of the K-beauty skincare staples, and now we will see more and more people using them.
Ampoules are concentrated ingredients even more potent than serums. The amount of active ingredients present is more than serums. Therefore, ampoules are available for the short-term super-targeted treatment of your skin.
You can use an ampoule once you have cleansed your face but; before a moisturizer. That way, you can lock the effects of ampoules with a moisturizer.
Ampoules may contain vitamins, enzymes, or some organic ingredients. Thus, they may help against skin issues such as age spots, pigmented patches, or acne.
The type of ampoule you need depends on the care your skin needs. Do some research! If you need an aging skin solution, you can use ingredients that specifically help aging skin.
Hyaluronic acid is one of the holy grail anti-aging substances. It restores moisture to your skin to make it look plumper. In addition to this, you can use hydraulic acid that moisturizes skin and give it a glow from the inside. It makes your skin glow and revitalizes the texture. 
You can add Dr. Grandel Hyaluron Moisture Flash Ampoules with micro hyaluron to your skincare. It comes with additional benefits of blue micro-algae to make your skin more luminous.
Environmental Sustainability
Nowadays, beauty products are more inclined towards environmental sustainability. Whenever a product gets launched, skincare lines make sure that these products are cruelty-free, recyclable, vegan, etc. These are newer beauty trends that people are taking seriously into account for all those factors. Thus, beauty brands also consider alternatives that are less harmful or harmless to the environment.
Brands are assuring materials to be used as eco-friendly, thus balancing the Eco cycle. Several companies are looking for alternatives that involve recycled products, adopting organics-derived ingredients. In addition to this, the brands are more cautious in making products that don't contain any non-renewables. In short, environmental sustainability may be amongst some notable aesthetic trends for the following year.
Your skin needs to be in equilibrium. According to the National Library of Medicine, the normal skin's PH is between 4.7 and 5. It can further increase up to 6 with the use of alkaline soaps. The future market will target products with low pH, for example, cleansers. That is the most common thing we apply to our daily skincare routine. Most skincare products even today do not mention the pH level. Thus, with the use of altered ph levels, you might experience skin problems.
Other factors which might affect pH levels are sweating and the use of tap water. Tap water is alkaline. It has a PH value of 8.
Use organic IMAGE Ageless Total Facial Cleanser with optimal pH to revitalize your skin.
Cleansing beauty bars might be an aesthetic trend for 2022 to follow. Many people were concerned if soap bars or beauty bars may be unhygienic and get contaminated with repeated use. However, a study proved that soap is unlikely to cause infection even when; contaminated.
Furthermore, we may see more environmentally safe packaging. Thus, we may see cardboard instead of plastics. That is more easily recyclable.
Some people might think that applying a bulk of products can make you look good. But these practices are far from trends nowadays. Instead, today's skincare is more about maintaining healthier skin from the inside. For instance, using different serums, especially vitamin C serums, that help to:
Build collagen in the skin.

Protects from damaging environmental factors.
In the following year, we may see people opting for minimal; but effective skin care routines and skin care. The selection of ingredients and products will depend on their potency and the numerous benefits offered. Furthermore, people will be more inclined towards using organically derived products that can benefit and target all skin types. 
The Rise Of Hybrid Products
The use of hybrid products and cosmetics for skincare will be an aesthetic trend rise for 2022. People look for products that conserve both time and money. Therefore, 2 in one or hybrid products will be a hit among beauty trends in 2022.
That is also true for broad-spectrum sunscreens.
Hybrid sunscreens consist of both mineral and chemical ultraviolet filters. Thus they protect against both UVA and UVB.
In the same way, we might see newer hybrid products for the year 2022.
Science-Backed Beauty routines
Many people are unaware of which product suits them best. They are so confused about using certain products that they apply many times. That makes them give up their skincare routine due to their hectic lifestyle. The solution is to research their skin type and what ingredients or products are best for them. Once you are aware of what's your skin type is, you can choose a routine that is feasible to follow.
Here we have made a basic routine that you can start doing today.
Cleanse

Sunscreen

Moisturize
People will be more inclined towards opting for skincare routines that are research-backed. That may also be a top beauty trend for the following year.
Ingredients That Will Be A Hit
Niacinamide or vitamin B3 is one of the essential nutrients with a wide variety of proven skincare benefits. It can soothe your skin and stabilize the skin's natural barrier. Thus, improving skin conditions such as rosacea, acne, and bullous diseases. Furthermore, niacinamide reduces the appearance of wrinkles and signs of aging skin.
Ceramides are lipids that are a natural component of the stratum corneum. Ceramides lipids are the main component of the phospholipid bilayer. Thus, ceramides give your skin barrier properties. That means that it protects skin from environmental damage. Depletion of ceramides in the skin can lead to dry and irritant skin. According to researches, that leads to skin conditions such as sensitive skin, eczema, acne, etc. Ceramides hydrate your skin and make it soft. Ceramides will prevent dirt and grim to pile up in your skin pores and maintain moisture by preventing water loss.
Use Phyris Ceramide Repair and improve the way your skin feels!
Allantoin is not something new in skincare!
It was there for decades. Allantoin is an extract of the comfrey plant. 
If you use glycolic acid or retinol as skin treatments you may need to help with skin irritation. Thus, according to dermatologists, use can ease skin irritation with this organic ingredient.
Allantoin has numerous uses in skincare. It helps to moisturize dry and flaky skin.
Also, allantoin may act as a gentle physical exfoliator. Since; it can improve cellular turnover. However, the evidence in this support is not very strong. But people claim its benefits as an exfoliator. 
Since it retains skin moisture, it may help acne breakouts.
Allantoin prevents and reduces wrinkle appearance.
Different skin care products contain allantoin. As a moisturizer, you can use it twice daily. However, if you use it as an exfoliator, limit its use to once a week. 
You may use Comforting Toning Lotion by Guinot that contains allantoin with natural fig extracts!
Made from pantothenic acid, also known as a vitamin (B-5) when absorbed in the body. It is a derivative of plant sources. Since trends for 2022 regarding beauty and skincare products are constantly going towards organic; therefore the use of panthenol will be a priority. The core benefits of using panthenol are:
Effective against irritated skin.

Provide softening. 

Soothing effect to the skin.
It is used in cleansers and lotions because it helps against water loss, thus maintaining hydration within the skin. These properties compel many organic beauty brands to make panthenol a part of their products.
You may like Phyris Astringent Tonic with panthenol, yeast and peppermint extracts!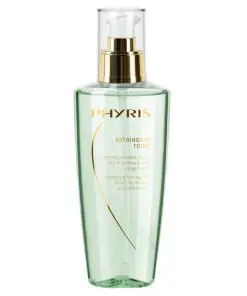 Bakuchiol is a plant extract of seeds from corylifolia. Fine lines and wrinkles are signs of aging. And most of the products use retinol to reverse these effects. Bakuchiol is an excellent alternative to retinol as it works likewise and treats fine lines, wrinkles, dark spots, and breakouts. And what's the best part is bakuchiol is not harsh to your skin, unlike retinol. Being vegan and a safe skin substitute of retinol, bakuchiol is; among the hottest ingredients of skincare products in 2022.
In a nutshell, skin care and beauty trends for 2022 will be more oriented towards science-backed skin care. The popularity of products will depend on their efficacy. Skin care fans will opt for minimalism in beauty!